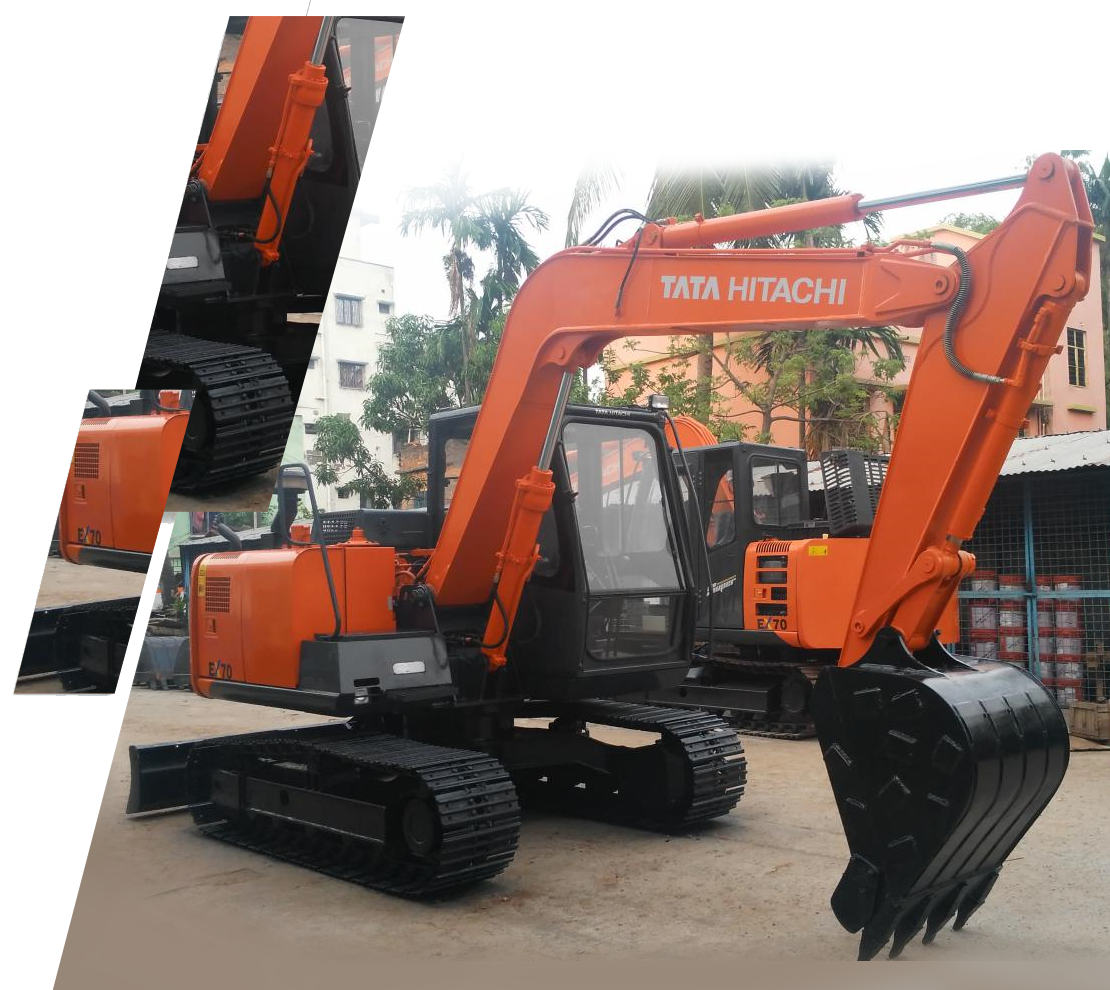 USED EQUIPMENT
Tata Hitachi Value Plus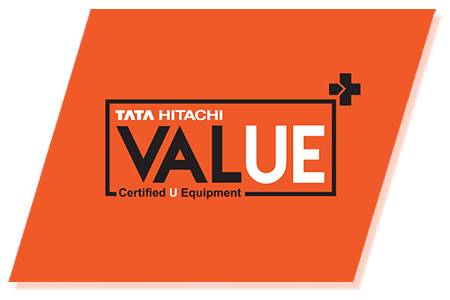 USP of Tata Hitachi Used Equipment
A one stop shop solution from OEM.
Complete "Peace of Mind" transaction, Company Tax Invoice/No Brokerage/No hunting in the market.
Value for Money. Reliable machines, rebuild at Tata Hitachi workshops and selected Dealers workshops across the country.
Nationwide after sales service thru Tata Hitachi /Dealers.
Warranty support on used Equipment.
Easy Finance options available through leading Financiers and Banks.
Every machine after refurbishing/Repair will be tested by Tata Hitachi Technical team. and after clearing performance test, this equipment certified as 'Value plus, Tata Hitachi certified Used Equipment".
Information will be made available on the inspection and refurbishment.
Each machine refurbished as per Tata Hitachi std. guidelines under Tata Hitachi Engineer's Supervision.
Major components like Aggregates, Engines, cylinders are tested and reconditioned at Tata Hitachi Workshops.
Certified used Machines are tested and certified by Tata Hitachi Engineers after refurbishing. (We can display some good testing facility photo of our works shops and some dealers' workshops. Symbol of certification can be displayed along with image of certified used Machine.)
ENQUIRE NOW
VALUE PLUS CERTIFIED USED EQUIPMENT
Tata Hitachi Certified U-Equipment
Easy Finance Available*
Machine Tested by THCM Experts
Structures are checked and tested
Warranty from Tata Hitachi*
Machines reconditioned in Tata Hitachi Authorized facility under supervision of Tata Hitachi Engineers
After Service available at all India, THCM / Dealer Outlets
| | |
| --- | --- |
| Model | ZX210LCH Tata Hitachi Value Plus Certified Used Equipment |
| YOM | 2010 |
| Location | Tata Hitachi, Hyderabad |
Actual Machine Photographs
| | |
| --- | --- |
| Component | Condition |
| Hydraulic Pump | Reconditioned |
| Swing Motor & Device | Reconditioned |
| Travel Motors & Device | Tested. OK |
| Air condition | Fully functional |
| Electronic Components | New |
| Sprockets / Idlers | New / OK |
| Engine | Overhauled |
| Cylinders | Overhauled |
| | |
| --- | --- |
| Model | EX 70 Tata Hitachi Value Plus Certified Used Machine |
| YOM | 2011 |
| Location | Tata Hitachi, Kolkata |
Actual Machine Photographs
| | |
| --- | --- |
| Component | Condition |
| Hydraulic Pump | Reconditioned |
| Swing Motor & Device | Reconditioned |
| Travel Motors & Device | Tested. OK |
| Track Frame | New |
| Swing Bearing | New |
| Track Link Assly | New |
| Rollers / Sprockets / Idlers | New |
| Engine | Overhauled |
| Cylinders | Overhauled |