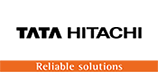 covid19
Steps Taken during COVID-19
Through the good and the not so good times, we care
The world – as we know it – has been battered by COVID19. Our lives have become uncertain. The way we do business, interact with our fellow colleagues, our customers, dealer and vendor partners, the society at large has changed.
For us, at Tata Hitachi, the community always comes first. We stand committed to the cause of combatting COVID19 with everything that we have. And each day we take small steps to ensure the wellbeing of those around us.
CARING FOR THE COMMUNITY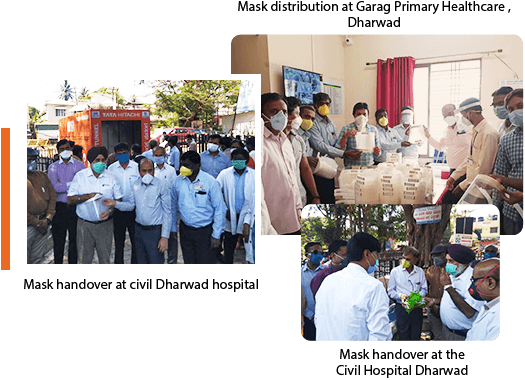 Distribution of masks
Our team from the plant along with our Managing Director, handed over around 10,000 face masks – made in partnership with IIT Dharwad for sanitary workers at the Dharwad Civil Hospital and the Primary health centre, Garag. Sanitisers and masks were distributed at the Dharwad Police Station and DC office.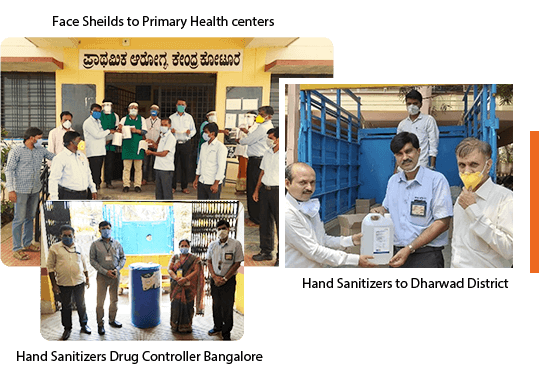 Distribution of PPE and sanitisers
We also distributed hand sanitizers to the Drug controller's office in Bangalore and Dharwad along with PPE kits consisting of face shields and thermal scanners.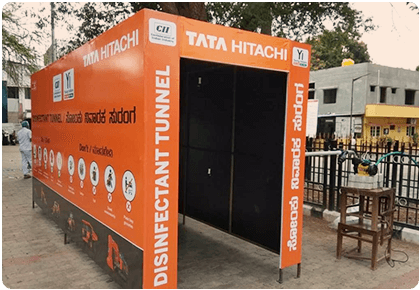 Installation of disinfectant tunnel
The plant team, led by our Managing Director installed a disinfectant tunnel at the Civil Hospital, Dharwad. The Assistant DC, Dharwad: Mr. Shivanand, the Civil Hospital District Surgeon: Dr Shivkumar Mankar, the Joint Director DIC Dharwad: Mr Mohan Barmakkanvar and Dr Srinivas Joshi ( CII Young Indians ) were present when the tunnel was installed. Believing in Kaizen – continuous improvement – our plant team is tirelessly working to make the tunnel better and safer.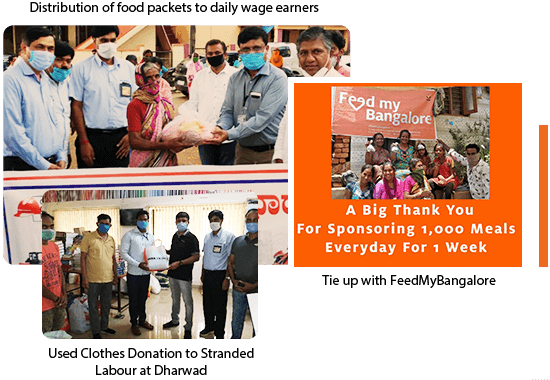 Helping migrant workers
To take care of migrant workers, we sponsored 1000 meals every day for 1 week through a partnership with FeedMyBangalore. Our small endeavour to do our bit for them.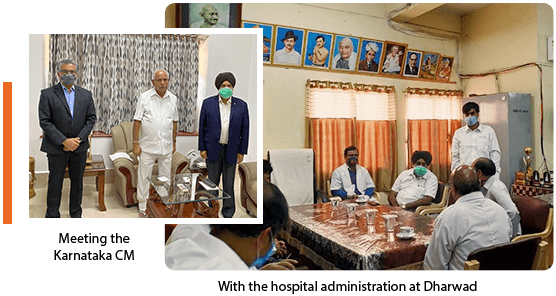 Government meetings to get normalcy back in the industry
Our Managing Director Mr. Sandeep Singh met Mr. Yediyurappa – Chief Minister, Karnataka. The CM expressed his support for farmers, daily wagers and the industry and was concerned about their safety & welfare.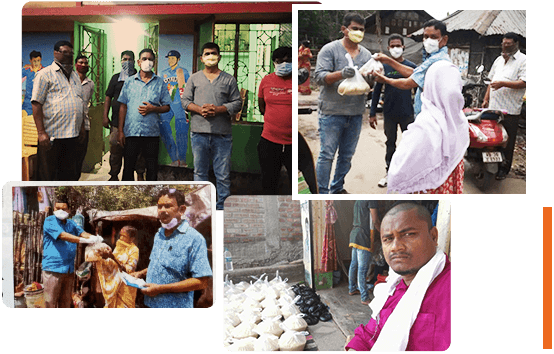 Our employees join us in supporting the community
Colleagues from the Kharagpur plant are active members of the Bharti Sangha Club and Bamunpara Sarbajanin Durga Puja Committee. They are relentlessly working in the slums of Kharagpur and helping those who are not appearing in the list of beneficiaries identified by the Panchayat or the Ward.Other members of our Engagement Committee and their families have helped and supported more than 350 poor families in and round their vicinity by providing ration and edibles using their personal funds.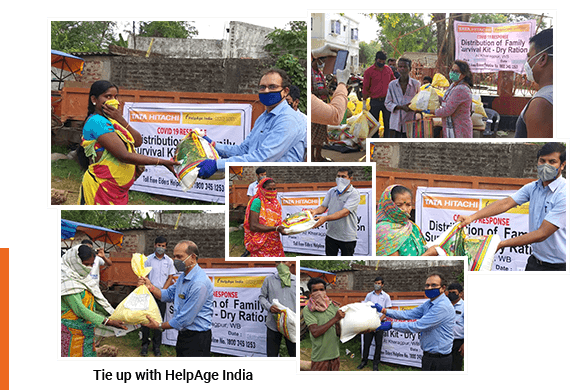 Extending help
Our KGP factory, in partnership with HelpAge India distributed family survival kits in the Disinda and Rupnarayanpur village, Kharagpur. 150+ kits were distributed. A small endeavor to do our bit for them.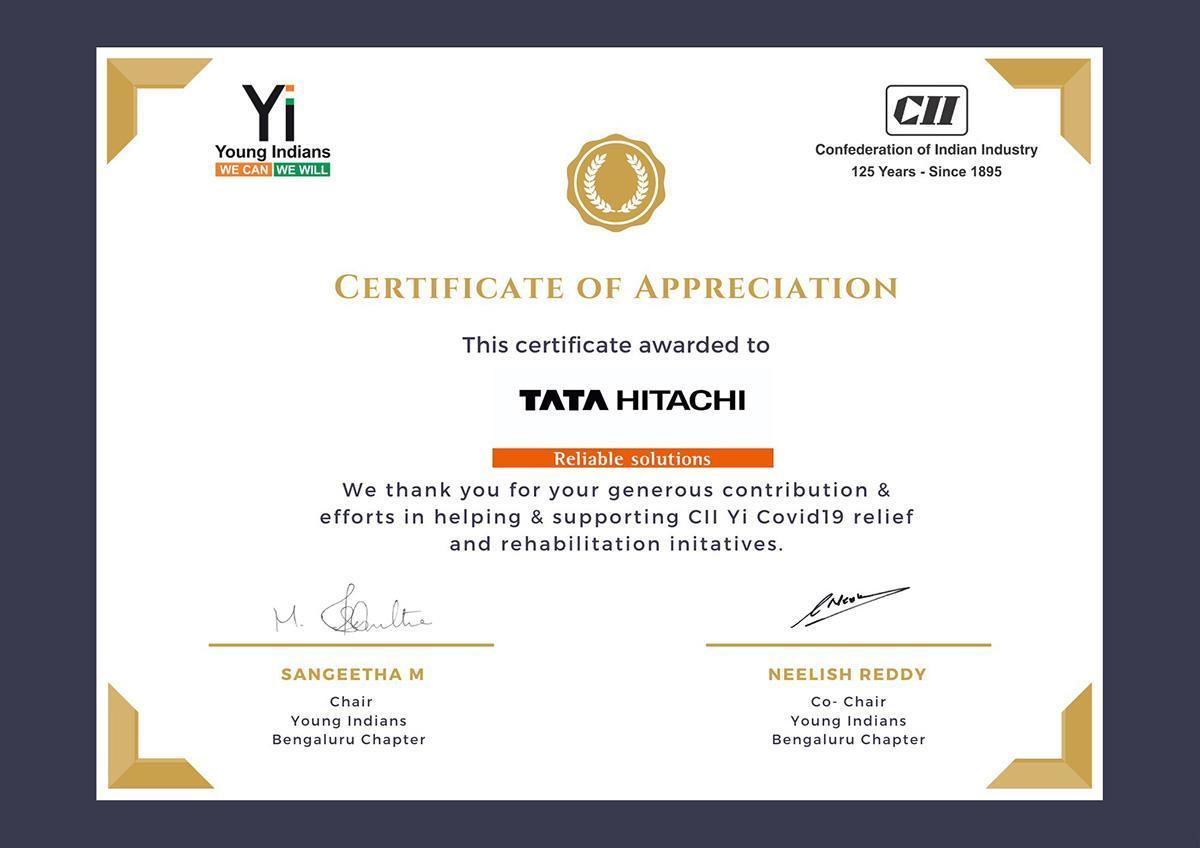 Helping & supporting CII Yi Covid19 relief & rehabilitation initiatives
In these troubled times it is our duty to help those around us. While it is humbling to be acknowledged : our promise is to do more.
CARING FOR OUR CUSTOMERS
Our field service engineers at different mining sites
Our unstoppable field service engineers – our Front-Line Heroes – undeterred by the virus kept working on our machines at different client sites to ensure that there is no disruption in essential services. We salute their resilience.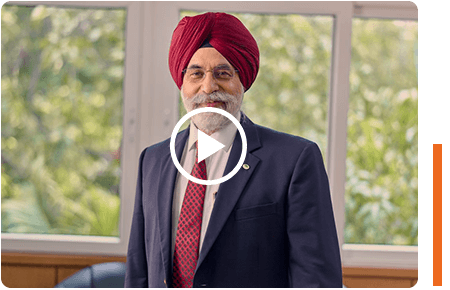 MD SPEAK
A message to our customers from Tata Hitachi leadership team
Our leadership team, at regular intervals, reassured customers on our product and service offerings, reaffirmed our commitment to serve them and urged them to stay safe in these troubled times.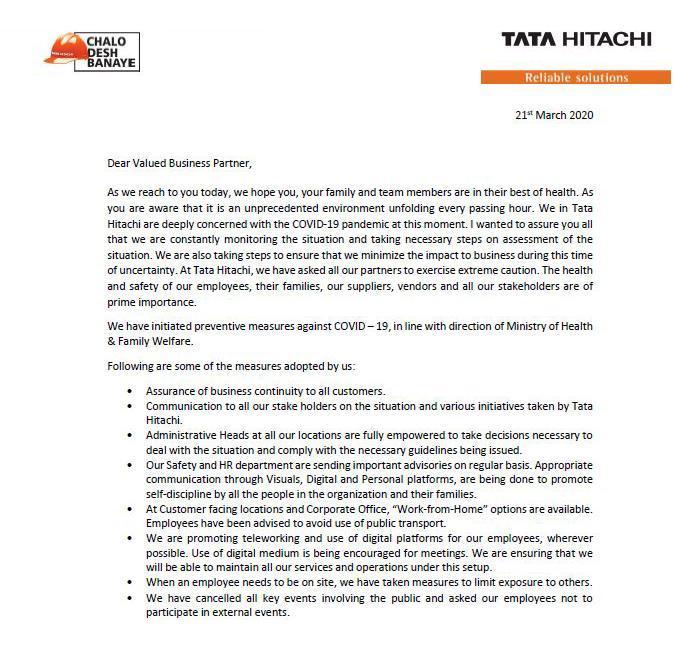 Our response to the 'New Normal'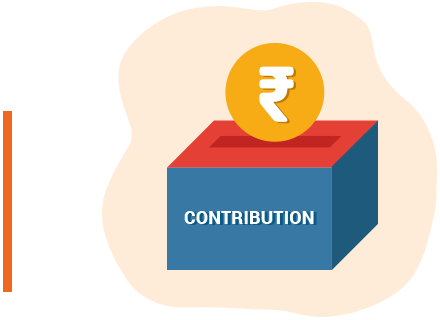 CARING FOR THE COUNTRY
As a responsible company, we have amplified our efforts to ensure that we overcome this global health crisis together. We contributed our one day salaries of each employee to the Prime Minister's Fund and Rs 8 Lac to the CM's relief fund at Kharagpur, West Bengal.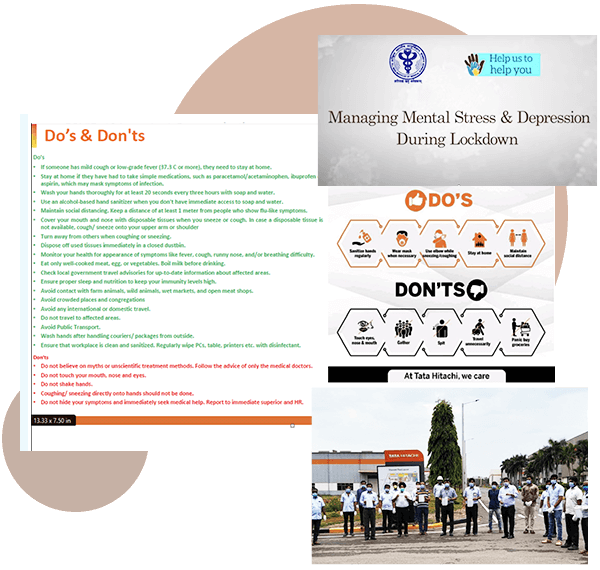 CARING FOR OUR PEOPLE
The health and safety of our people is our topmost priority. Therefore, we have implemented Work From Home wherever possible to ensure the safety and wellbeing of our employees and their families.Our Safety team sends out regular communication regarding the safety protocols and practices. We have implemented strict standards of combating COVID19 such as social distancing, use of hand sanitizers, dis-infection of the entire offices and plants and after office / plant hours. Temperature screening of all employees and visitors at the point of entry, creation of a quarantine area with basic facilities for people found with health issues in all the plant locations have been identified. Our Field Service Team has been instructed to use Personal Protection Equipment (PPE) as well as implement strict hygiene and sanitisation procedures.That's not all : we have defined strict protocols that will be followed post the lifting of the National lockdown at all our offices and plant locations.
Staying safe at workplace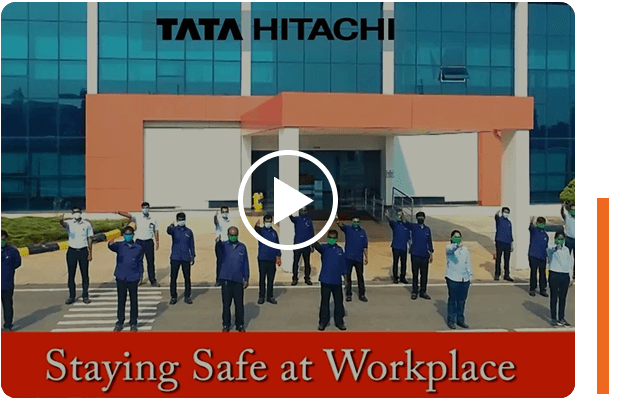 At Tata Hitachi we stand committed – today and forever