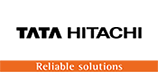 profile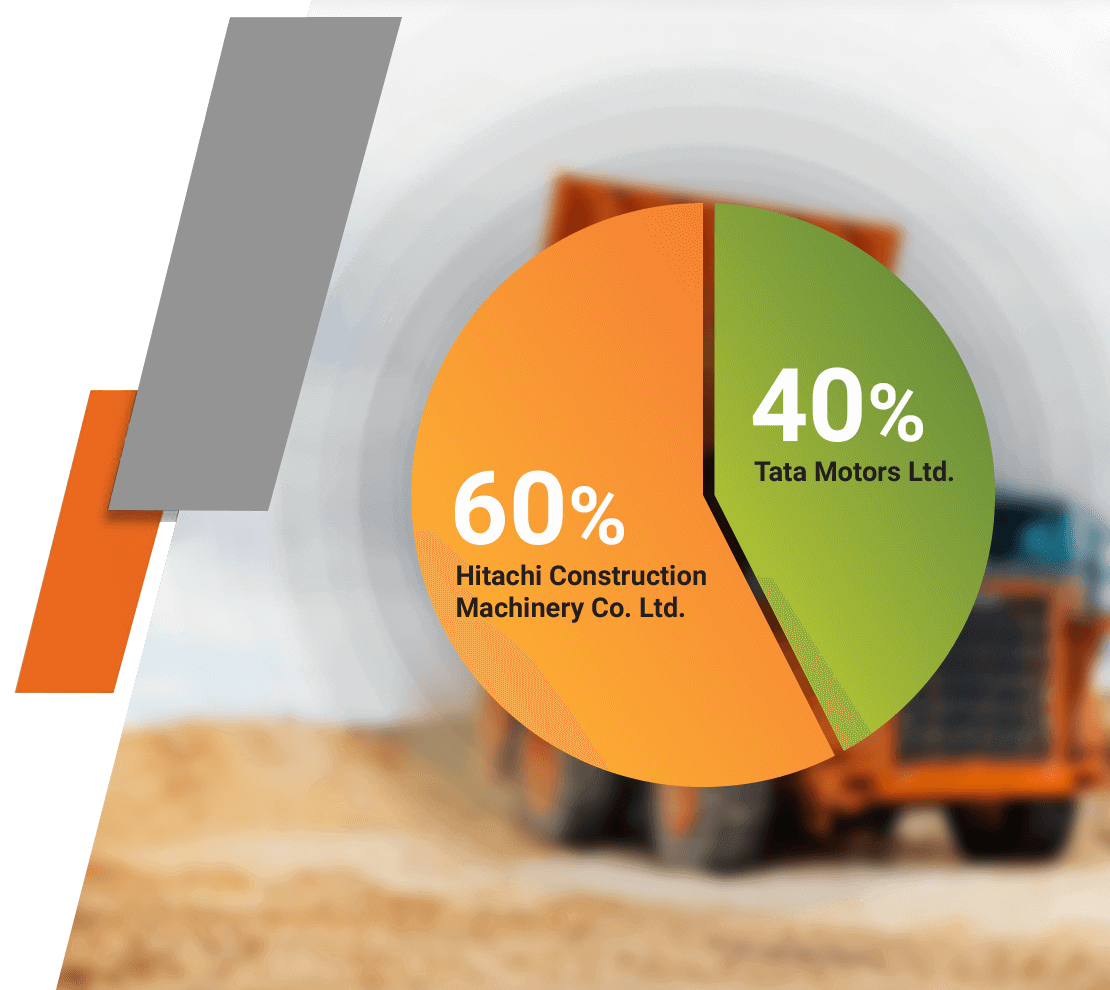 Profile
PROFILE
A joint venture between Tata Motors Limited (40%) and Hitachi Construction Machinery Company Limited (60%), Tata Hitachi provides world class construction equipment to address India's infrastructure and mining needs.
Focused on developing global products to suit Indian working conditions, the organization's product lineup includes a wide range of excavators: from 2T – 800T Excavators, Backhoe Loaders, Wheel Loaders and 35T – 290T Rigid Dump Trucks. Tata Hitachi has two plants at Dharwad – Karnataka and Kharagpur – West Bengal. The plants epitomize world class manufacturing and state-of-the-art–technology.
Our comprehensive range of support solutions such as Full Maintenance Contracts, Annual Maintenance Contracts, Extended Warranty, maximize the returns of the customer's investment by optimizing equipment utilization. It also helps strengthen our relationship through the customer life cycle experience.
At Tata Hitachi, we prioritize our outreach to customers through a strong distribution network that aids in the servicing and selling of products. Our vast network includes a marketing head office, regional offices, branch offices and dealerships spread across the length and breadth of the country. Our dealers are our extended arms – our face to our customers.
We are also now in the Used Equipment market with the Value+ and Premium Used range of certified used equipment so that customers have access to good quality equipment that adds value to their business. We have also launched our Re-Man center at Kharagpur where we offer a selection of options for re manufactured components that provide added value to our customers at a price advantage over new components.
Providing Reliable Solutions:
The Company's capabilities to deliver reliable solutions starts with the comprehensive range of machines which ensures that the customer has exactly the right kind of equipment for their needs. Tata Hitachi also has a full – fledged Design and Development set-up for developing indigenous and collaborated equipments. Tata Hitachi is actively participating in creating the new R&D facilities at Kharagpur with the aim to make the new centre a global R&D hub.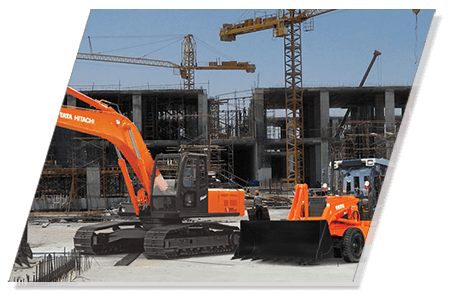 Infrastructure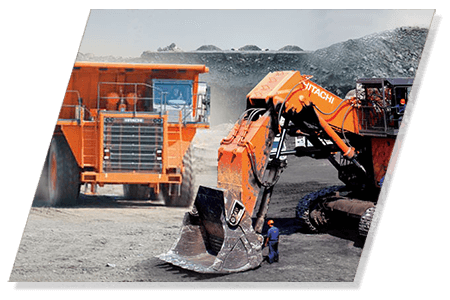 Mining
Tata Hitachi is one of the largest manufacturers of construction equipment in the country and has two manufacturing plants at –

Dharwad
in Karnataka

Kharagpur
in West Bengal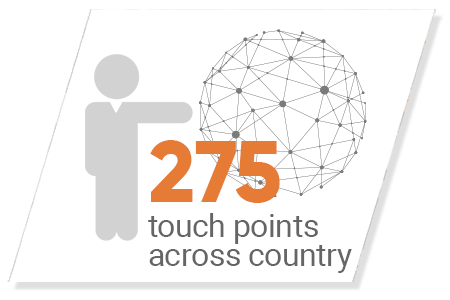 Providing Reliable Support:
Our endeavour is to provide reliable solutions to our customers. Our widespread network, which ensures that customers are never too far away from our centres, helps us achieve this. Tata Hitachi Dealers provide support to the customers through parts and expert service. The company also takes pride in its marketing and service network of 275+ touch points – one of the largest distribution networks in the country. Tata Hitachi focuses on value added service offerings too- Full Maintenance Contracts, which complete the offering to customers and enable them to free up precious resources for core activities. We offer specialized reconditioning and refurbishing services to ensure that the utility of the equipment is extended and life cycle costs are brought down.