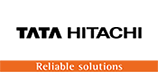 Chalo Desh Banaye has been a statement of purpose for Tata Hitachi and a rallying call to action for building the India of tomorrow. The new film takes a warm, personal and engaging look at the theme . It positions the very act of building the India of tomorrow as a duty to be performed - and tells the story through the innocent yet powerful banter between siblings. About growing up and taking the nation forward . Focusing on their dreams and aspirations : for themselves and the nation they belong to.
"Aao Kartavya Nibhaye, Chalo Desh Banaye"
is a celebration of pride, of purpose and of personal commitment to building the India of tomorrow.
Jab mein bada hounga na, seedhi sadak banaoonga khet se mandi tak, taaki phal aur phool fatafat bik jaye.
Jab mein badi houngi na, toh har jageh ek airport banaoongi taaki tere phal aur phool mandi se har sheher tak pahaunche.
Aur jab aur thoda bada hounga, toh airport se metro banaoonga taaki phal aur phool har gali tak pahaunche.
Aur phir mein har gali mein ek dukaan banaoongi jahan pe yeh phal aur phool bikenge.
Iska matlab yeh hai, jab bade honge, toh hum desh banayenge.
Tum jab bade hoge so hoge, abhi tumhare papa desh bana rahe hain.
Aur main hi nahin. Kishan jo machine chala raha hai. Woh sab jinone machine banayi. Jinone machine bechi. Jo machine ki dekhbhaal karte hain. Woh sab, hum sab, kartavya nibha rahe hain. Kal tum bhi nibhaoge.
Jaisi soch, waisa desh. Aur jab soch kartavya banta hai, toh desh banta bhi hai, badta bhi hai
Aao karatvya nibhaye, chalo desh banaye