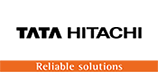 Skill Development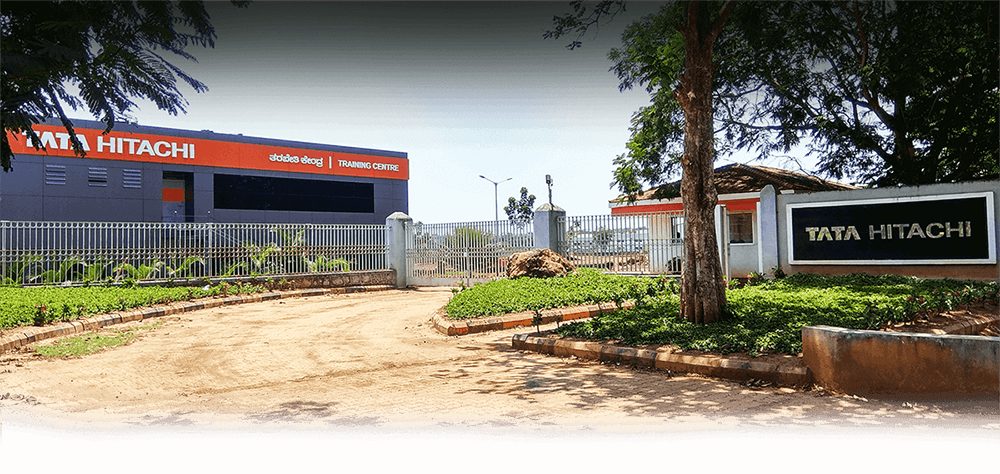 At Tata Hitachi, We Care
As a trusted partner in India's economic growth story and a leader in the construction equipment industry we are not only committed to providing our customers with the best-in-the-category equipment, we are also engaged in providing them with trustworthy and reliable services and support solutions so that they keep coming back to us again and again. The paradox of the Indian economy is that while domestic economic growth has created huge employment demand and job opportunities, a shortage of skills is making more people unemployable. We as a company are very aware that while the construction industry has been playing a vital role in this escalation of growth contributing to 8% GDP annually, there is an acute shortage of skilled manpower. This is felt even more so in the ECE industry. India's National Skill Development Council predicts that by 2022 the real estate and construction sector will require a workforce of more than 66 million, so without any obvious core of skilled workers able to sustain this kind of growth through usage of machinery, it is not surprising the sector is starting to show signs of stress.
Skill Development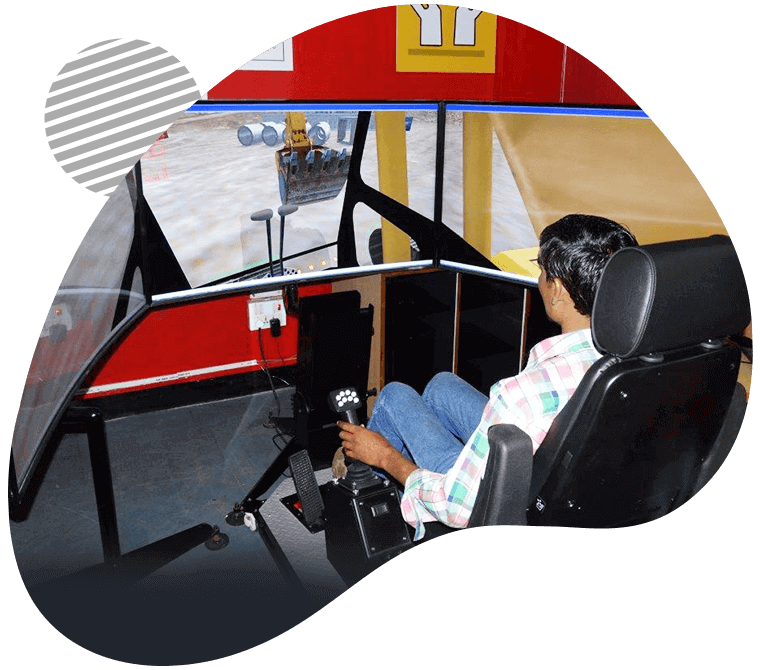 To counter this foreseen crisis, and because we care, Tata Hitachi had started to groom talent with the skills required for the future, thereby preparing the workforce to contribute robustly towards the industry's growth. Simultaneously the company has also been assessing the needs and gaps in the skill requirement process and addressing it. To this effect we have started partnering with ITI colleges across the country with an aim to train ITI students in construction equipment maintenance, service, repair & trouble-shooting and subsequently facilitate their employment in our dealerships across the country. The details of the course are given below.
Training Centers for Technical Training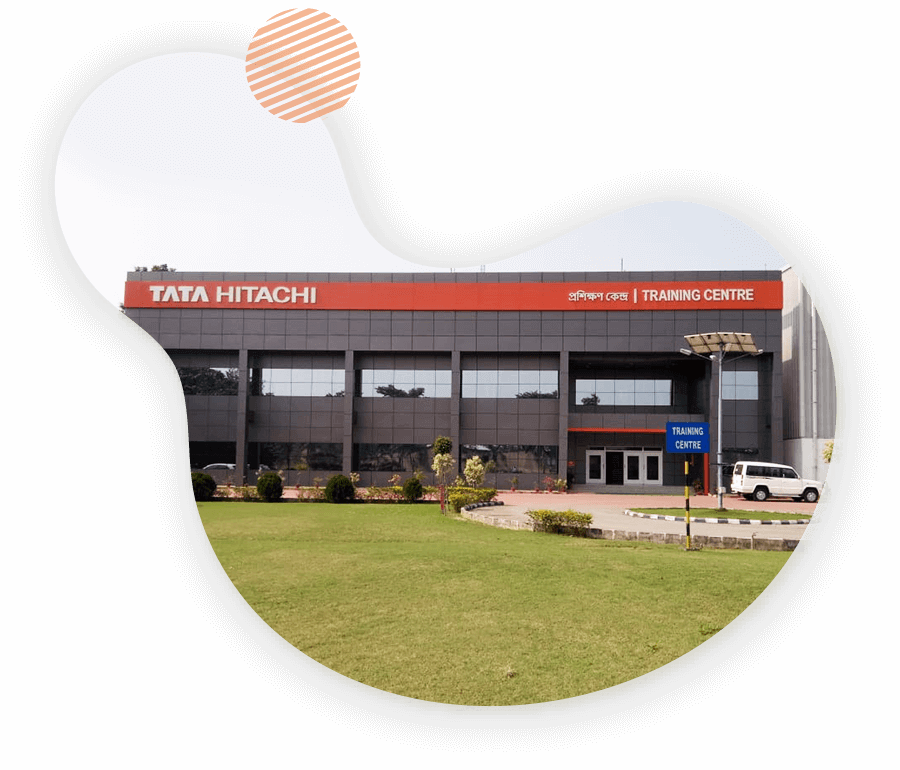 We have two training centres where operators are trained on machines. The Dharwad Training Centre is located in Belur Industrial Estate in Karnataka, 4 km away from our Dharwad manufacturing plant and is spread over an area of 8 acres. The Kharagpur Training Centre is located within our Kharagpur manufacturing plant in West Bengal and encompasses an area of 6 acres.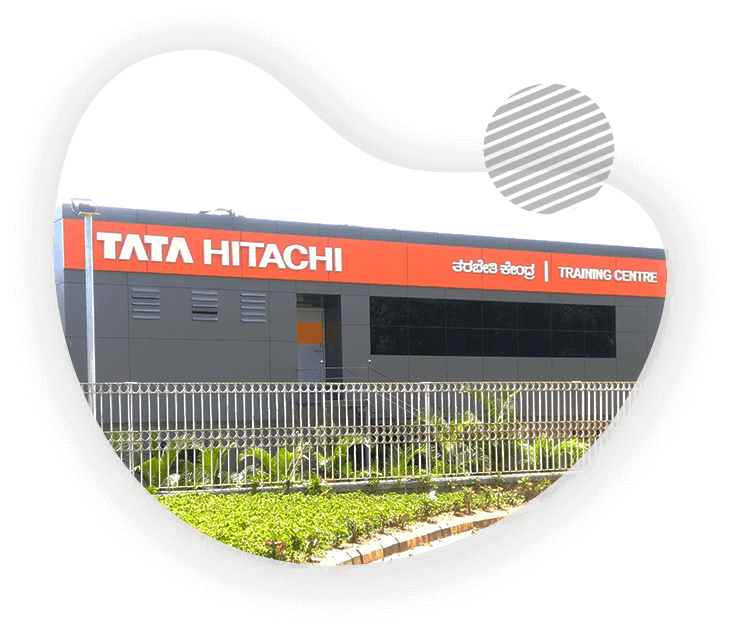 Both the training centres have spacious buildings consisting of classrooms, a simulator room and a cut-section room. There are state-of-the-art training workshops (450 square meters in Dharwad and 400 square meters in Kharagpur) with epoxy flooring and equipped with EOT crane, compressed air supply, general & special tools and necessary safety gear. These training centers provide technical training to customers and their representatives, and employees in the customer support department of Tata Hitachi and our dealerships. Based on the industry application and the size of the machines sold, the customer support department is categorized into construction & mining. Employees in the construction division provide after-sales support to machines below 35 ton capacity and those deployed in non-mining job sites.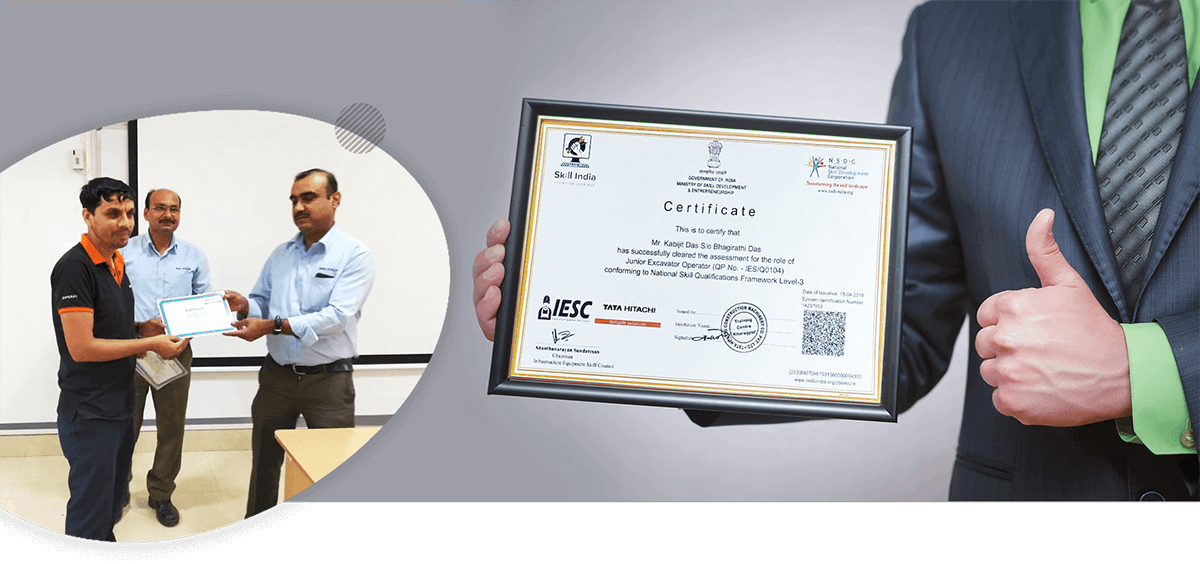 Mining division employees provide after-sales support to 45 ton capacity and above machines which are usually deployed in mining sites. We have customized training packages for each product category and every level of competence. In addition to the above mentioned internal programs we also conduct Operator Training Programmes where unemployed youth mobilized by various NGOs and government agencies are trained to operate construction equipment. Employers (machine owners, construction companies etc.) prefer these candidates by virtue of their comprehensive exposure on machine operation and maintenance during the training. The training is conducted by Tata Hitachi and assessed by the Infrastructure Equipment Skill Council. IESC is promoted by ICEMA and supported by the Confederation of Indian Industry (CII) and funded by the National Skill Development Corporation (NSDC) to spearhead the skilling of workmanforce in the Infrastructure Equipment Sector with primary focus on training and certification of operator & mechanics. After the successful completion of the course, the participant is issued a certification by IESC.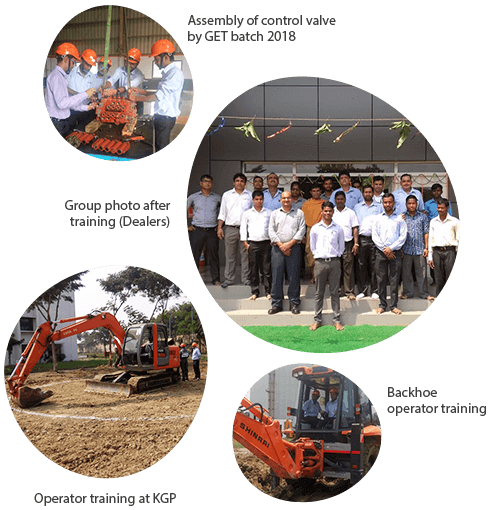 Most of the open area in both the training facilities is used for operator training. The training curriculum commences with basics product knowledge, applications and maintenance practices followed by familiarization of the operation and controls on a simulator. Once the trainees are able to perform operations on the simulator to a desired level they are deployed on the actual machine where they are trained to perform all types of machine operations such as bulk excavation, slope cutting and finishing, trench digging etc. under the guidance of expert operator trainers. Finally they learn to perform basic maintenance on the actual machine. The Karnataka Skill Development, Entrepreneurship and Livelihood Department and District Mineral Foundation Gujarat have highly appreciated our operator training centers and have initiated discussions for a partnership to enable the skilling of youth from their respective catchment areas. Till date we have trained 29 batches in Kharagpur, starting from 2010-2011, and 18 batches in Dharwad beginning from 2016-2017. We are proud of our achievement but do not intend to rest on our laurels because we know we still have a long way to go.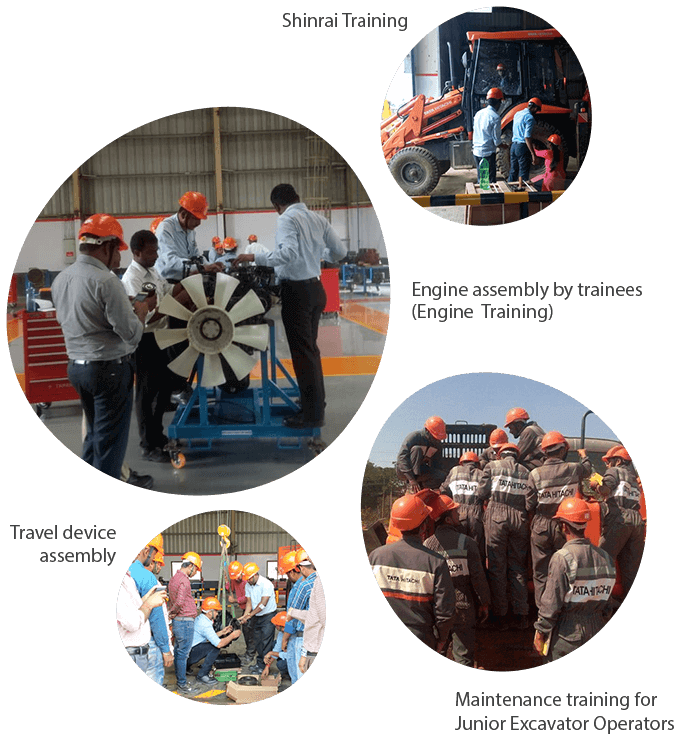 Yes, at Tata Hitachi We Do Care.

We care for the society we live in and we believe we exist because we uphold the trust and faith this society places in us.
Article Tags: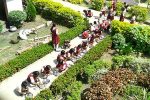 ←

Previous Article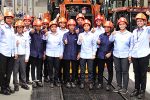 Next Article

→
Recent Articles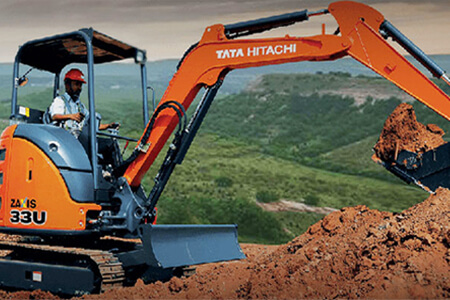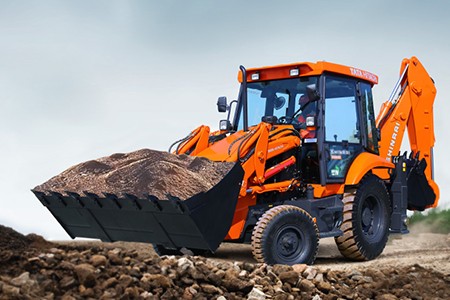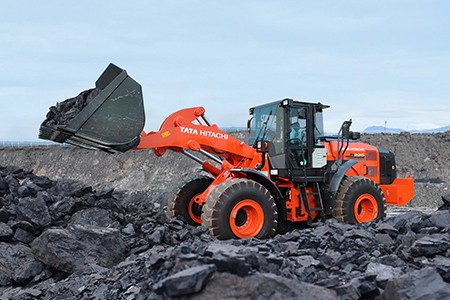 Related Articles