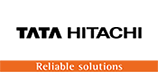 How does the Backhoe Loader work?
How does the Backhoe Loader work?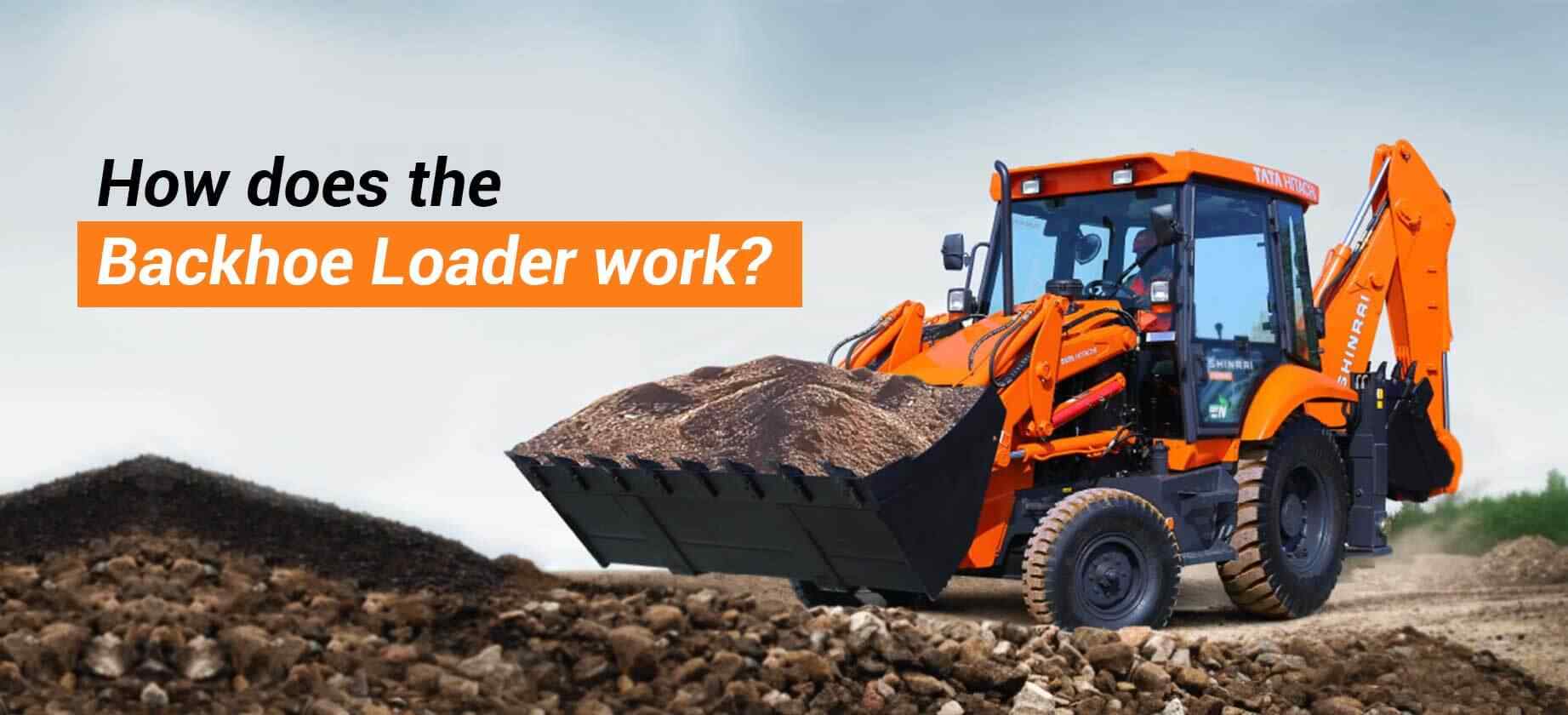 When we talk about the Construction industry, which is flourishing day by day, one of the most widely used heavy equipment in this market is the Backhoe Loader. The powerful Backhoe Loader is a unique invention as it is excellent for all sizes of excavation and digging projects.
What is a Backhoe Loader?
A backhoe loader is a large construction machinery that comprises a tractor-like unit with a backhoe machine on the rear and a shovel/bucket in the style of a loader on the front. It is a combination of Loaders and Excavators. A Backhoe Loader machine can do a massive variety of tasks. The powerful Backhoe loader can undertake landscaping jobs of various sizes and types, such as digging up trees and relocating them to new areas, even keeping the root ball intact. They may also be put to work moving boulders, rocks, and gravel or moving earth and pressing topsoil into position. Backhoe Loaders are also excellent for performing smaller excavation tasks, such as creating tiny ponds and water features or excavating fence post holes. To maintain the landscape well-watered and healthy throughout the year, they can be used to build irrigation line trenches.
How to operate a Backhoe Loader?
A Backhoe Loader is designed to perform two operations as the Backhoe Loader has two sections: Loader and backhoe. It is essential for an operator to know the proper operation procedure and safety parameters before operating the machine. Here are a few steps to follow while operating:
Check the machine before operating. You should do this for two obvious reasons: first, to become comfortable with the machine, and second, to ensure that it is appropriate for the task. The powerful Backhoe Loader is offered as wheeled or track equipment with the option of 2 or 4 wheels.
Observe where the controls are located, keeping in mind that the Backhoe Loader machine may be controlled from both a forward and a backward-looking posture. Make sure you feel confident of your ability to access all the operating controls by taking a close look at both the front and rearward-facing controls.
When looking forward, you will notice a steering wheel, shifter, front loader control lever, brake pedals (left and right independent brakes), gas pedal, and control switches for accessories like lights, emergency flashers, horns, emergency brake actuators, ignition switches, gauges, and other things.
The boom controls should be visible when facing the back (the seat rotates 180 degrees). There are two distinct boom control arrangements: the three-stick arrangement, which incorporates foot controls for the bucket's swing, and the joystick arrangement, which uses two joysticks to handle every backhoe boom control. Additionally, two auxiliary controls will raise and lower the stabilizers. These controls will either be in a pair on one side of the seat or in front of the boom control sticks.
Two outrigger stabilizer arms of a backhoe are securely positioned on the ground before digging with the rear boom. Prior to moving the equipment, these must always be completely upright.
Check the levels of all fluids, including gasoline, fuel additives, oil, radiator, power steering, brake, and hydraulic fluids, before starting the backhoe. Before turning on the machine, you should perform this each day.
It is essential to start the engine a little early before the operation starts and give it some time to warm up. This first warm-up period will guarantee that the hydraulic fluid starts to circulate and warm up.
Verify that every attachment—including the stabilizers, the front bucket, and the backhoe boom—is elevated off the ground. If you have to elevate them to use the machine, use the controls carefully at first to get a feel for them. Since raising or swinging the rear boom without lowering the stabilizers can cause the tractor to shake ferociously, this is especially true.
What are Backhoe Loader Specifications?
The powerful Backhoe Loader has a spacious, completely covered drive-seating cabin with front and rear windows that provide a broad field of view. Wet disc brakes and parking brakes are included in them for improved handling. The employment of highly sophisticated loaders allows for speedier and more precise function while removing mud from the ground. The loading capacity of heavy-duty backhoe loaders is good, measuring 1 cu in, and the excavator capacity is 0.24 cu in. Engine power for truck loaders ranges from 49 to above 90 HP. The Powerful Backhoe Loader is sturdy and weatherproof due to the use of a high-grade iron bar and stainless steel in its construction. They are simple to drive and maintain.
What are Backhoe Loaders used for?
The Backhoe Loader specifications are designed in a way to perform a wide variety of tasks. Below mentioned are the application of a Powerful Backhoe Loader machine:
Backhoe Loaders are preferred by customers for roughly 80% of their duties, including construction, minor demolitions, light transportation of building materials, digging holes, landscaping, breaking up asphalt, and paving roads.
On certain types of soils, it may also be used for fence projects.
Backhoe Loaders are also utilized for routine tasks like gutter digging.
When an auger is attached to the backhoe loader machine, it helps harvest greenery.
Concrete is frequently broken by the powerful Backhoe Loader when used in conjunction with a jackhammer.
The ditches are cleaned and dug using the Backhoe Loaders as well.
Backhoe loaders are typically used to remove snow and construct paths in northern regions.
For any railway projects, Backhoe Loaders are used
The powerful Backhoe Loader is also used in quarry and sand mining projects.
Backhoe Loaders are also used for rock extraction at river beds.
The Backhoe Loader is a highly well-liked piece of heavy equipment that is frequently employed on construction sites, in the construction of roads and bridges, and in other agricultural projects because of its flexibility.
Article Tags: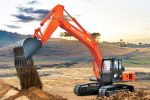 ←

Previous Article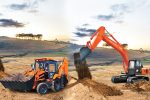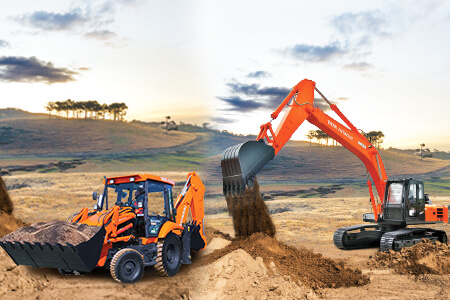 Next Article

→
Recent Articles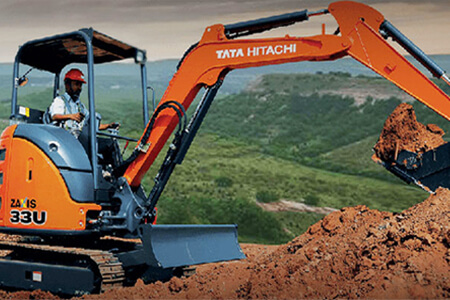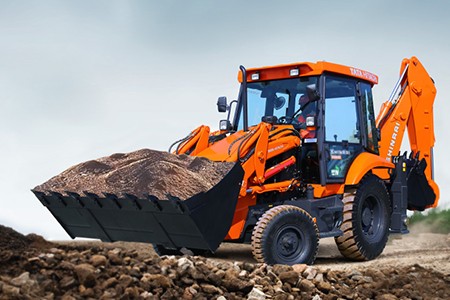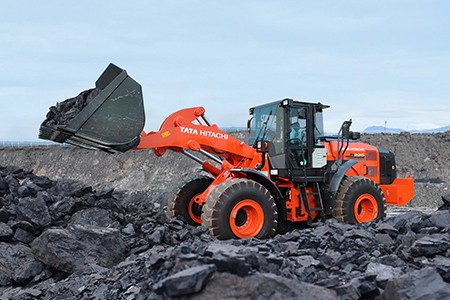 Related Articles