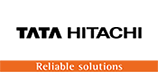 Tata Hitachi's Backhoe Loaders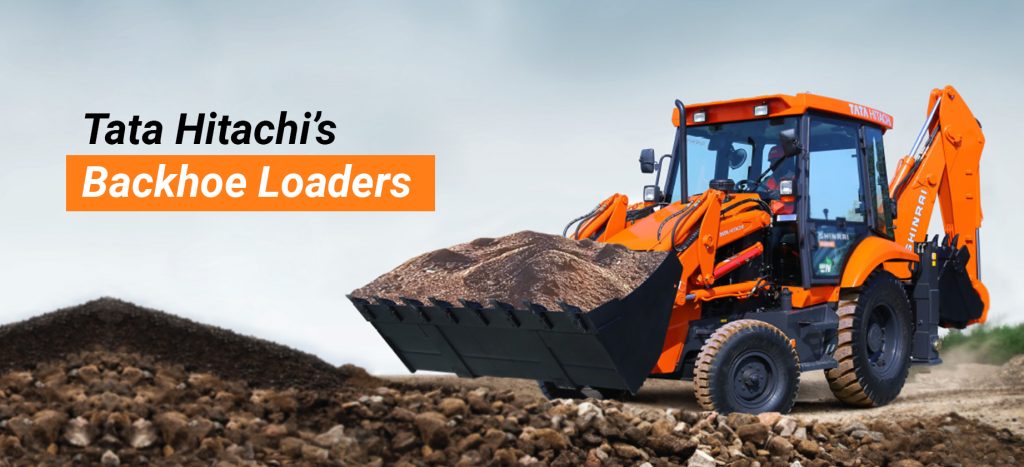 Tata Hitachi's Backhoe Loaders
The Construction industry adds to the nation's GDP and gross capital creation and provides chances for investment in associated businesses. Compared to former days, the construction sector is changing and becoming overworked. One of the fastest-growing primary construction equipment on the market are Excavators and Backhoe Loaders. Among these two the Backhoe Loaders are the most regularly seen and widely utilized heavy machinery in the construction equipment market. Backhoe Loaders are a combination of Loaders and Excavators.
They are useful for a wide range of jobs. Construction, minor demolitions, light transportation of building materials, digging holes/excavation, landscaping, breaking asphalt, and paving roads are just a few examples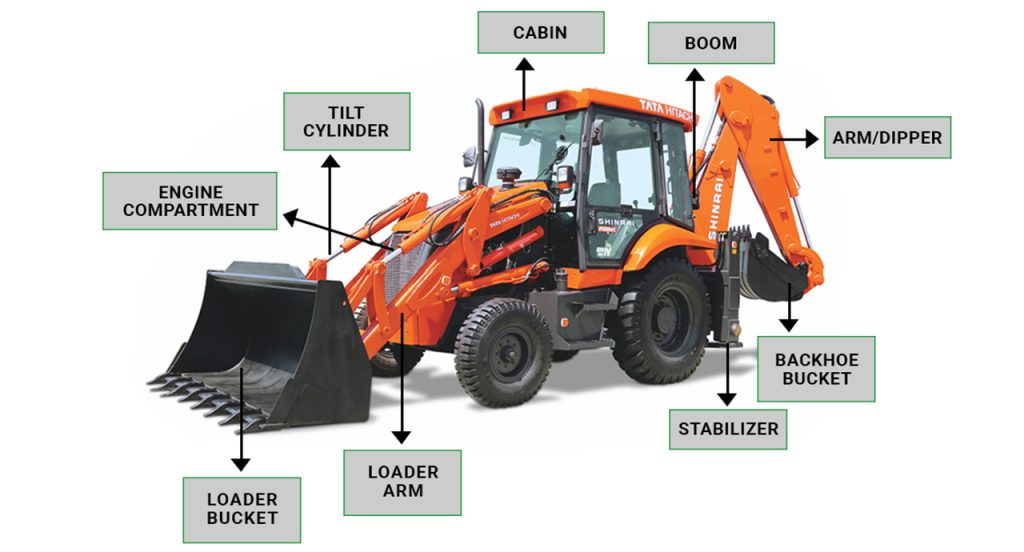 The outer structure of a Backhoe Loader consists of a:
Cabin
Boom
Arm/Dipper
Loader bucket
Backhoe bucket
Stabilizer
Loader arm
Tilt cylinder
Engine compartment
Applications:
Landscaping: They are designed for landscaping projects. Thanks to the digging arm on the back and the loader on the front, these machines not only dig new gardens, foundations, and pools, but they can also assist move materials and carry plants, trees, and stones back and forth on a landscaping project.
Farming: Because of the numerous attachments available, backhoes are useful machines on farms. Hydraulic hammers, rippers, sweepers, augers, and brooms are just a few of the accessories available for this equipment. Backhoes are excellent farming equipment because they can be used in so many ways. A single machine may be used for hauling hay, tilling the soil, conveying goods, erecting fences, and excavating holes. As machine storage and renting out many machines is not feasible for a farm thus, the Backhoe Loader is the best fit for its versatility.
Construction Projects: Backhoe Loaders are used for construction projects where there is a need for a variety of machines, but the budget is optimum; in that case, backhoe loaders can perform a wide variety of tasks every few hours. It is also used on the projects for performing short-term tasks. It helps to avoid the confusion of renting many machines and saves the budget also.
Snow Removal: Backhoes, like tractors, are ideal for snow removal because their huge wheels readily handle slippery roads, their large cabins give excellent sight, and their horsepower and torque enable them to quickly move snow with a plow attachment.
Customer Profile:
There are two types of customer profiles we see in the case of Backhoe Loader one is the Hirer, and one is the Self Users.
The Hirer's primary objective is to maximize the hiring hours (to maximize revenue) and minimize costs (diesel) thus; they prefer machines that are less than 75 HP. But when we talk about the Self Users, their primary objective is to maximize production output from the machine and thus; prefer machines that are greater than 75 HP.
For more than 20 years, Tata Hitachi has provided backhoe loader solutions to the market. Tata Hitachi has been upgrading their products in response to the shifting consumer expectations in India. These backhoe loaders are quite versatile when it comes to urban engineering and building tasks. Their sophisticated features and technology, as well as a reputation for product robustness, agility, and durability, are key to maximizing productivity.
Backhoe loaders from Tata Hitachi are highly adaptable to diverse applications and versatile enough to be employed in a variety of building projects. With its range of innovative features and technologies, the Company's reputation for product robustness, agility, and durability makes them a formidable instrument for achieving maximum productivity.
Product Type:
Tata Hitachi has come up with a Backhoe Loader, named SHINRAI, a Japanese word that means Trust, Capability, and Reliability. These are ideas that we have always embraced at Tata Hitachi, and they are the guiding concept behind our all-new, all-powerful backhoe loader, which has a highly sophisticated design to meet your every demand.
Reliability, Trust, and Capability are the promises we make, and SHINRAI keeps them.
SHINRAI is the outcome of a global collaboration amongst some of the world's best engineers. SHINRAI is a truly global product, combining European design, Japanese details, and Indian creativity to produce an engineering masterpiece.
Tata Hitachi has categorized their SHINRAI into SHINRAI Prime and SHINRAI Pro.
SHINRAI Prime:
This model has a reliable Engine for Exceptional Performance with a CEV IV, a new Japanese engine that is more fuel-efficient. Engine performance is superior.
The Engine control unit (ECU) with CRDI (Common Rail Direct Injection) technology – Provides increased output power and torque while reducing fuel consumption. Each cylinder has four valves. Also has a clean layout for easy servicing and Fines mesh for dust prevention.
Capable hydraulics helps Lower fuel consumption in both loader and backhoe operations
A capable backhoe that exceeds the capabilities of most backhoe loaders in terms of digging depth. It has a longer reach than other backhoe loaders. Because of the increased digging pressures, the ability to tackle difficult task sites is enhanced.
A capable loader with a Break-out force which is excellent for chewing into material piles and assisting loading operations. The machine has the best tractive effort in its class, making it perfect for any dozing application.
A capable structure, SHINRAI Prime's structures were created with a variety of uses in mind, including how backhoe loaders are used in India. These constructions have been thoroughly tested at Tata Hitachi's advanced testing facilities.
SHINRAI Pro: Pro stands for Proficiency, Profitability, and Progress.
It has an engine with High Torque at Low RPM, and This engine produces a lot of torque at a low RPM, which means it uses less gasoline and lasts longer. A flatter torque curve guarantees adequate work capabilities across the RPM range. Flat torque over a wide range. A naturally aspirated and turbocharged engine with excellent fuel economy and a simple and cost-effective design. For heavy-duty durability, this engine features a cast-iron block, forged-steel crankshaft, camshaft, and connecting rods. Reduced vibration and increased operator comfort thanks to an isolated valve cover and low rotational inertia (30% less than the industry average).
The Intelligent Hydraulics included makes these machines unique. The machine's high-quality performance is ensured by the new intelligent controller with a Variable Displacement Hydraulic Pump and control valve. It is more fuel-efficient with its revolutionary Constant Torque Control hydraulic system with Variable Displacement Pump with (Electrical) Displacement Control and Load sensing mechanism.
A competent backhoe with a digging depth that exceeds the capabilities of most backhoe loaders. Its reach is greater than that of other backhoe loaders. The capacity to tackle challenging work sites is improved due to greater digging pressures.
A competent loader with a Break-out force that's great for chewing through material stacks and facilitating loading operations. The machine offers the most tractive effort of any machine in its class, making it ideal for any dozing application.
A competent structure, SHINRAI Pro's constructions were designed for several applications, including the usage of backhoe loaders in India. At Tata Hitachi's superior testing facilities, these structures have been carefully tested.
With all these upgraded technologies Tata Hitachi has made their Backhoe loader the most reliable, and durable one with high efficiency keeping in mind the customer's need that makes them unique in the market. At Tata Hitachi, we not only focus on the quality of our machine but we deliver them at the lowest operating cost.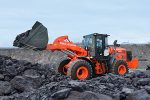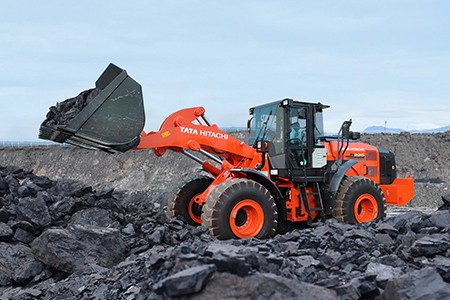 ←

Previous Article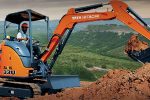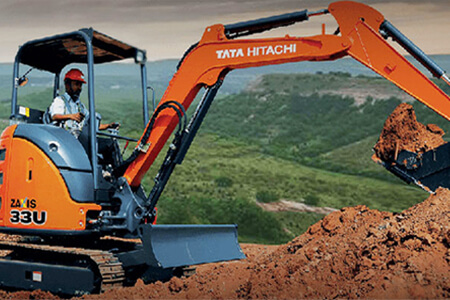 Next Article

→
Recent Articles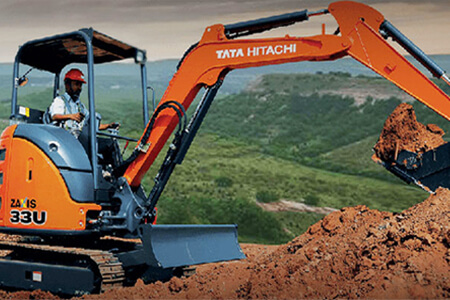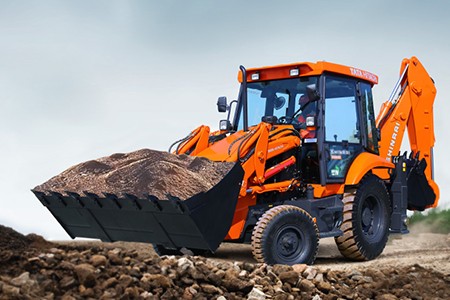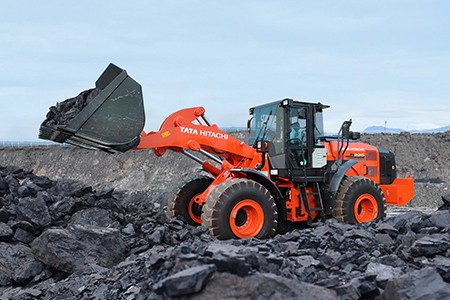 Related Articles