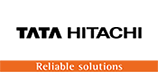 CSR At Dharwad Plant
CSR At Dharwad Plant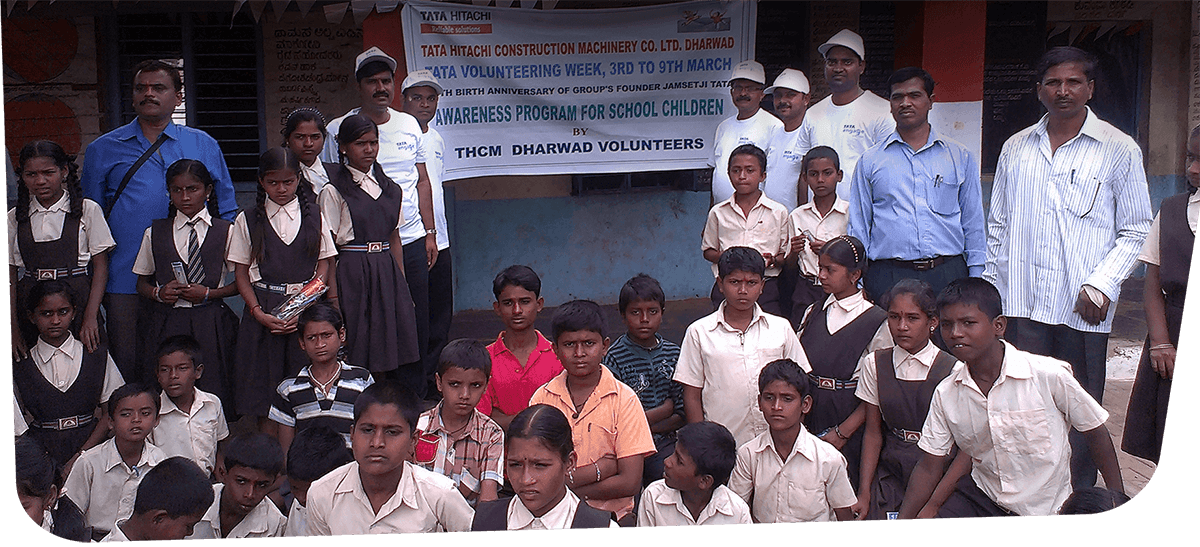 At Tata Hitachi, We Care.
Sustainable growth of an organization is inexorably linked to the growth and development of the community in which it exists. Businesses cannot survive as isolated entities in a live and evolving environment. As leaders in the construction equipment industry, we at Tata Hitachi take our commitment to serve our customers, our suppliers, our partners, our employees, and the communities surrounding our units of operations very seriously indeed. Corporate Social Responsibility is an important pillar of our management strategy and business operations. Dharwad is one of Tata Hitachi's three manufacturing plants. Here, as in the other manufacturing plants at Jamshedpur and Kharagpur, we have identified key social, economic and environmental issues and zeroed in on them as a part of our CSR initiatives.
Literacy initiatives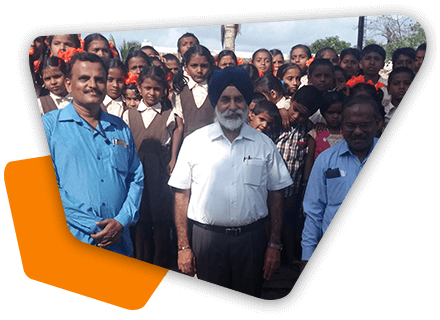 We all know that literacy, along with providing equal opportunities for education, is the most basic indicator of economic prosperity. Members of the community aspire that their children should have access to better education than they did so that in the future the community prospers. Our organization works within the existing framework of government schools to make the project more sustainable. We work with the locals in identifying their problems and then work towards alleviating them. Addressing issues at the micro level ensures that the project does not lose its relevance. And by incorporating the locals in the process we give them pride of ownership as well the responsibility to ensure the facilities provided are being utilized to their maximum capacity.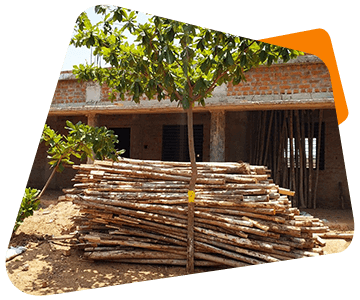 Schools are supported under our CSR activity project for their infrastructural improvements such as construction and extension of classrooms, building of toilets, providing tanks for continuous and adequate supply of drinking water etc. For the school-going children our aim is to create a lively, welcoming and wholesome environment conducive to learning. Facilities for these include supplying benches, computers, projectors, schoolbags, note books and sports items. With the same objective in mind we also sponsor extracurricular events in these schools.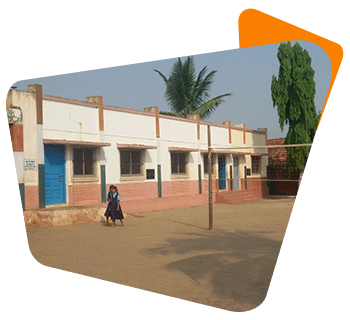 Infrastructural improvements of the buildings have been undertaken in the Jayakeerti school in Garg, the government primary school in Neeralakatti, and a drinking water tank has been put up in Dodwad. New benches have been supplied to schools in Mangalagatti and Neeralakutti, and the school in Neeralakatti has been given a screen and a projector to promote e-learning.
Healthcare initiatives
Increase in life expectancy and access to healthcare are again other vital indicators of socio-economic welfare. Organizing health checkup camps like eye checkups, general checkups and addressing ladies' health issues etc. are periodically done inside the plant for employees and their families, as well as at nearby villages where the whole community can benefit. This is our way of meaningfully providing a service to the villages surrounding our factory.
Rural development initiatives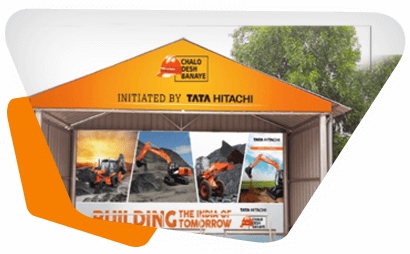 Improving on existing infrastructure to benefit the surrounding villages is the third CSR initiative that we are focusing on. It is a concerted effort to use and manage natural resources to maintain a balanced ecosystem. This is done through de-silting of lakes and building and repairing of bunds. North Karnataka is generally a drought prone region. Lakes dry up during the summer season. Our lake de-silting activity increases the capacity of storage water and ensures availability of water in the lakes throughout the year. This in turn supports human beings, animals and birds. De-silting activities have been undertaken at Kelgeri Lake where there is a bird sanctuary, Bantargali Lake, near Haliyal, and at Neersagar Lake. The Neersagar lake is a major source of water for the twin cities of Hubli and Dharwad. Since many decades, this action was pending from the government. We take great pride in taking on this de-silting work and now with the additional water storage capacity, the lake ensures water supply all year round to the twin cities.
Operation of mechanized construction equipment is a skill that needs to be acquired and is much valued in the construction industry. Local unemployed youth are trained in our Operator Training Centre free of cost. They are given certificates when they complete the course successfully. This enables their employability, gives them a livelihood, and increases the disposable income of their families. This in turn enhances the prosperity of the nearby villages. We absorb some of these youth as part of our workforce as per our requirements, others obtain jobs in other companies. We are proud and humbled in equal measure, by the fact that Tata Hitachi is a trusted and respected presence in the village and small-town communities in the entire region where our Dharwad plant is located. Our Corporate Social Responsibility activities over the years have created this loyalty and enhanced our corporate social value mid to long term. Along with the members of our community we are partners in achieving social and economic prosperity for all.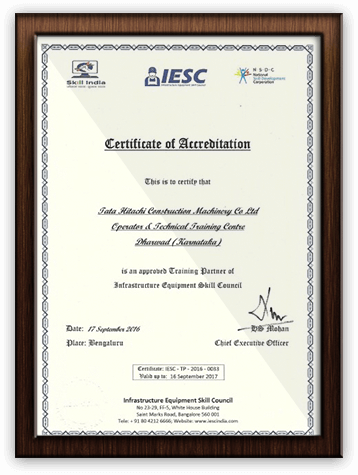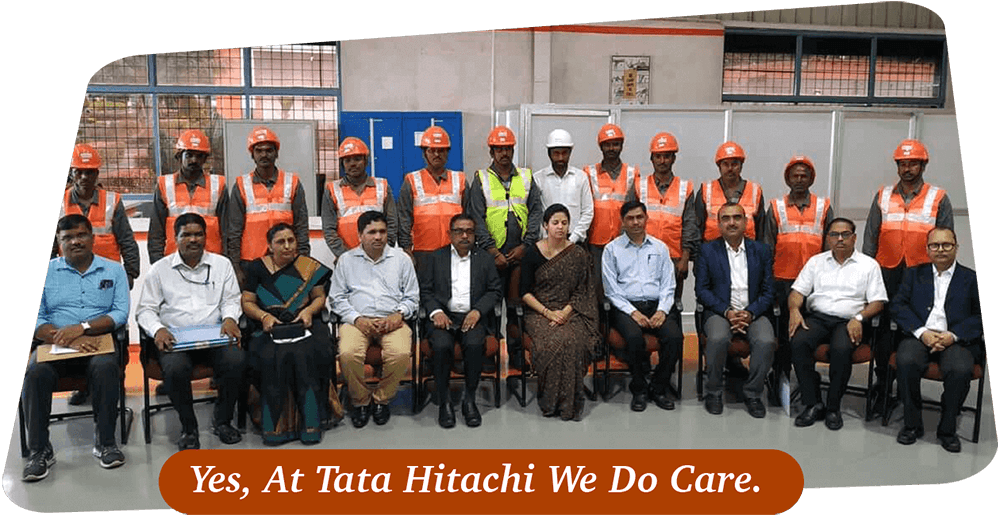 Article Tags: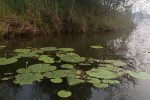 ←

Previous Article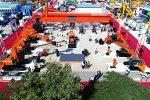 Next Article

→
Recent Articles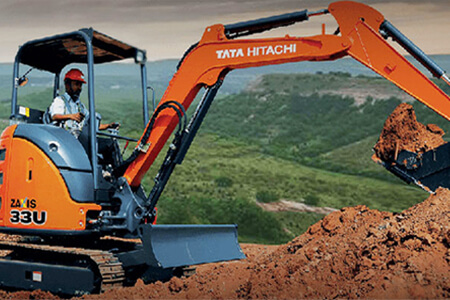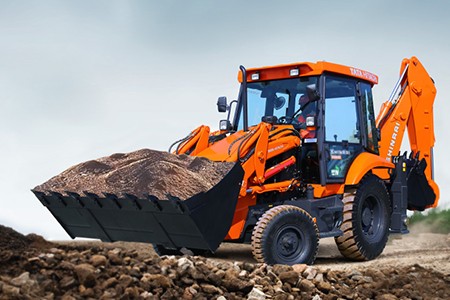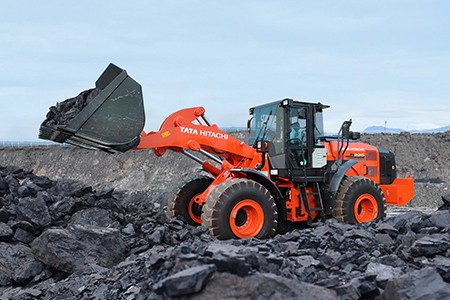 Related Articles