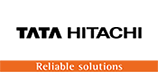 Tata Hitachi at EXCON 2019
Tata Hitachi booth at EXCON 2019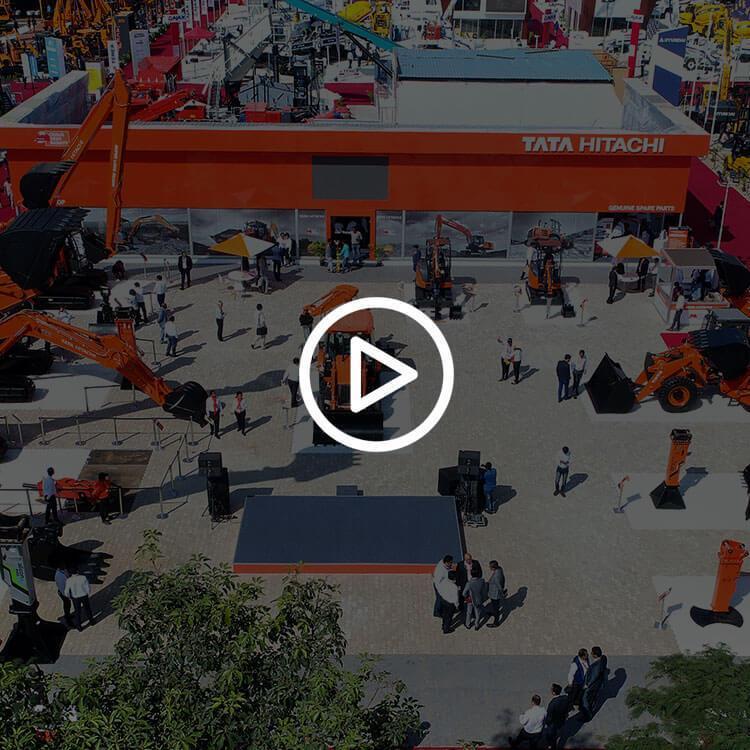 EXCON – the premier construction equipment and technology trade fair and conference- provides an exceptional platform for participants to leverage the opportunities in the Construction Equipment industry in India. Having emerged as a mega business event, EXCON attracts stakeholders with its sheer size and the range of products showcased. This was the 10th edition of EXCON in December 2019.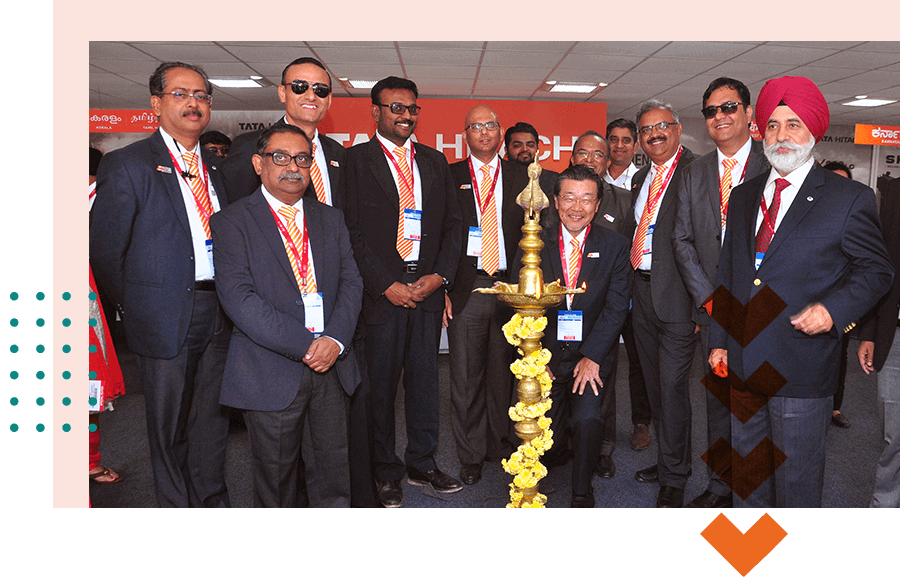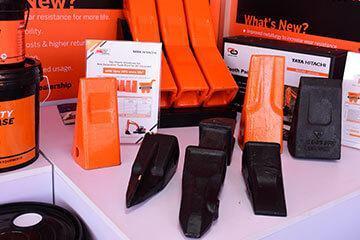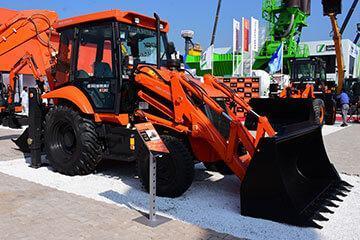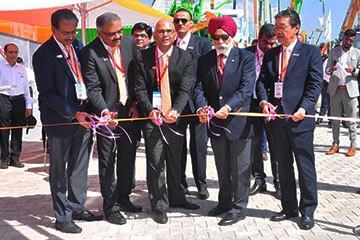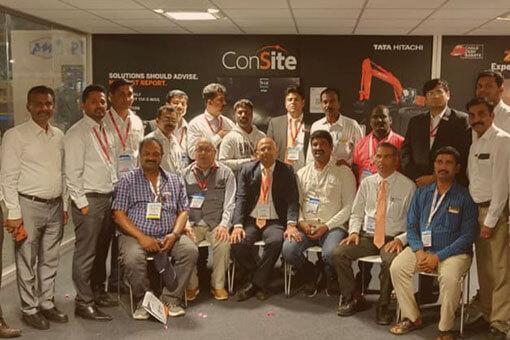 The Tata Hitachi booth at EXCON 2019 was built around our brand theme: Chalo Desh Banaye – one which embodies our organization's conviction, commitment, passion and belief. This edition of EXCON held a lot of excitement for us, as we launched two new hydraulic excavators: The first was the EX 215LC Quarry hydraulic excavator. A machine engineered to perform in tough quarry applications. The second launch machine was the EX 215LC-SLR. Built keeping in mind the demand for customized and special machines, we designed and developed our very own SUPER LONG REACH front-attachment for our most popular 20 Ton excavator to create the new Super+ Series model EX 215LC-SLR.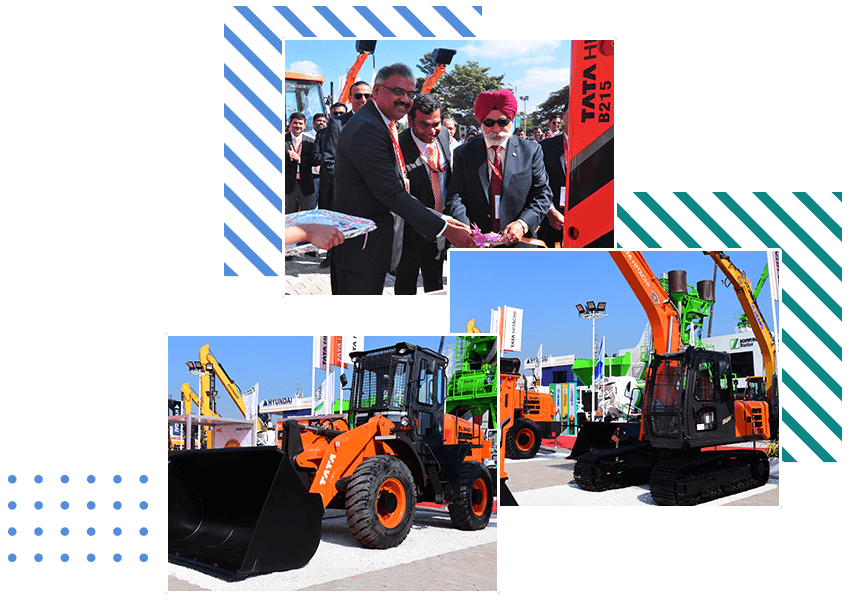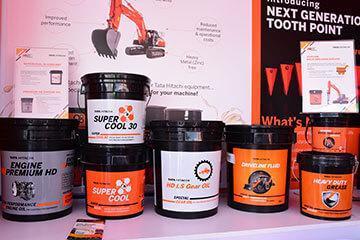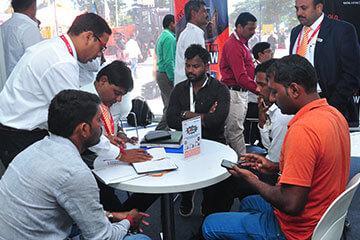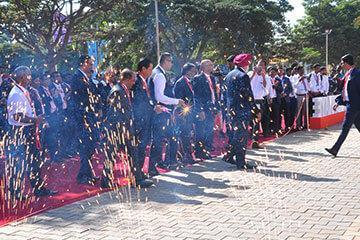 On display at our stall was our compact and power packed duo – ZAXIS 20U and ZAXIS 33U – mini excavators which are the right kind of machines for most job site requirements. The Alicon B30 Rock breaker was coupled with ZAXIS 20U and the Auger 3500 Max was fitted on ZAXIS 33U. ZAXIS 140H – the GI series hydraulic excavator – was mounted with a hydraulic quick coupler.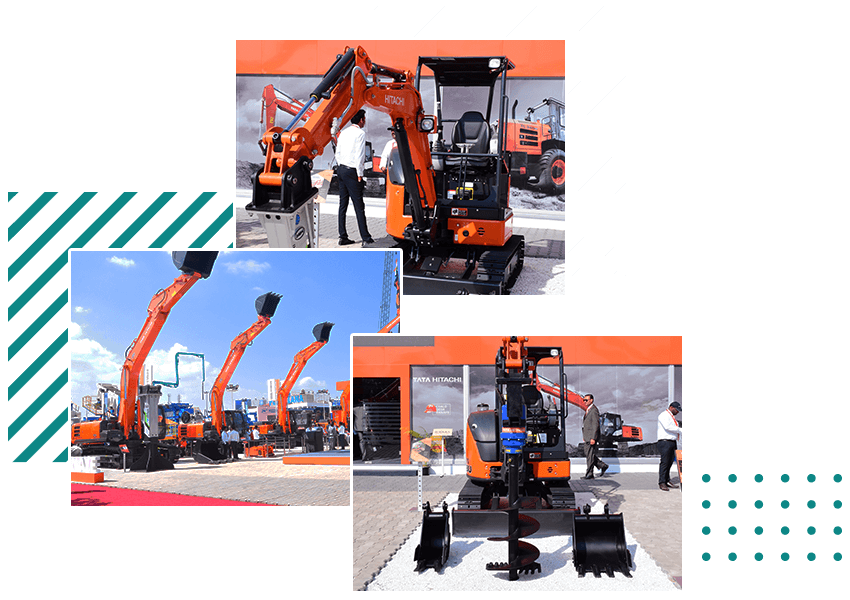 The powerful EX 130 Super + hydraulic excavator was an added attraction at the booth. TL 340H – the fuel efficient, indigenous wheel loader was displayed too. The ZAXIS 220LC-GI series of excavators was fitted with a GH-9 Rock breaker. ZAXIS 370LCH – with class leading digging forces to get all jobs done, grabbed eyeballs at EXCON. The centerpiece of the stall was our all new backhoe loader – SHINRAI – built on the Japanese tenets of trust, reliability and confidence. This revolutionary machine promises powerful performance, high productivity and best in class fuel efficiency. The machine came fitted with the Alicon B60 super rock breaker. Keeping pace with technology, we showcased our telematics suites – CONSITE for our ZAXIS GI series of hydraulic excavators and INSITE for our EX Super + series of hydraulic excavators and wheeled products. These suites, armed with GPRS based remote machine monitoring application, help the customer view their machine locations and enable them monitor machine health and operations through alerts.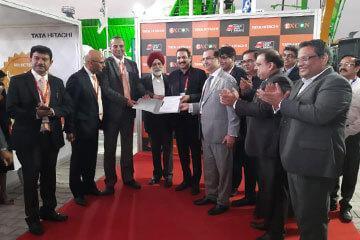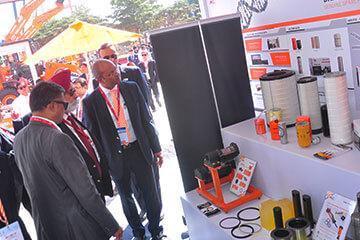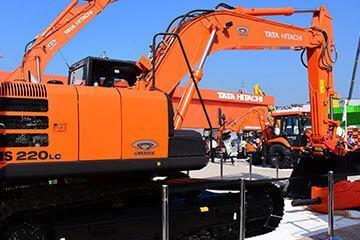 The Experience zones at our booth– one for the ZAXIS series of hydraulic excavators and the second for SHINRAI – witnessed a huge crowd turnout.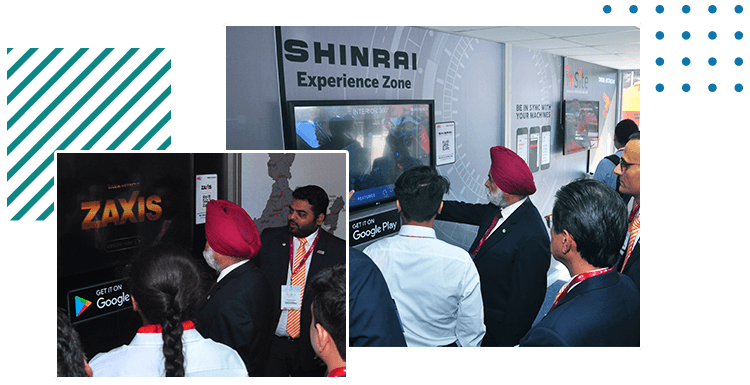 Apart from the machines, there was a display of a wide range of customized attachments addressing specific customer needs and an array of genuine Tata Hitachi spare parts. The nimble and agile ZAXIS 33U was at work in the demo area along with the versatile Backhole Loader – Shinrai.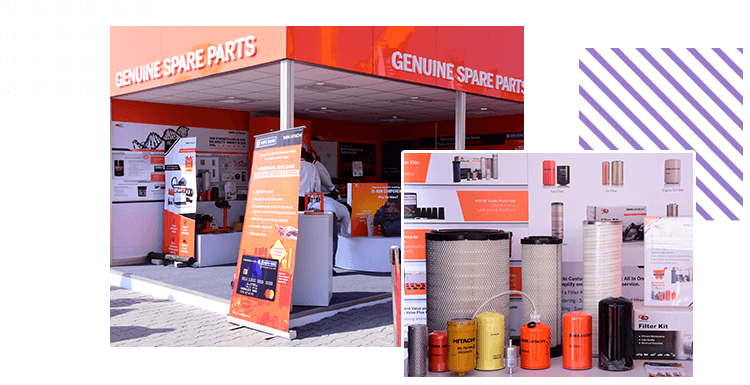 The Tata Hitachi brand shop displayed an array of branded merchandise. Machine scaled models ranging from mining excavators to our new Backhoe Loader Shinrai. T shirts, soft toys, golf balls, fridge magnets , keychains , duffel bags – something for everyone! With a huge footfall of customers, innumerable felicitations, milestones achieved with financier partners, business was brisk at EXCON.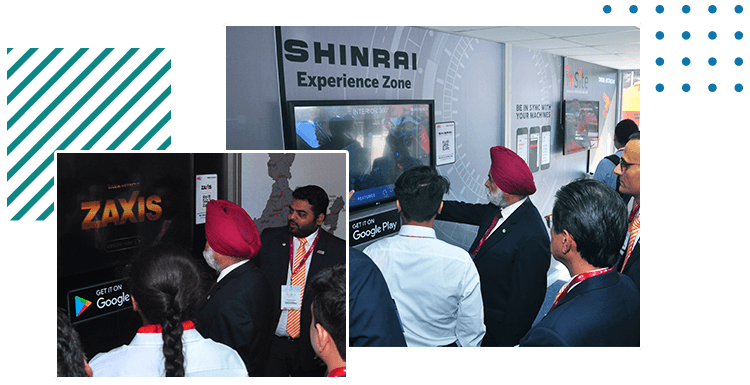 Article Tags: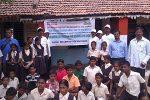 ←

Previous Article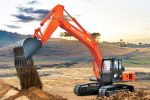 Next Article

→
Recent Articles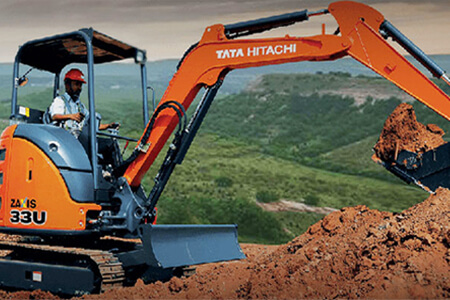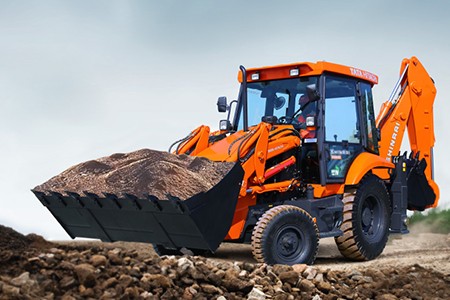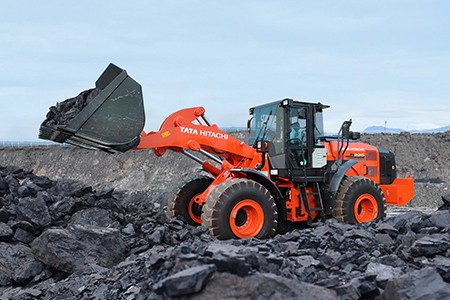 Related Articles