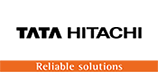 EX 70
OVERVIEW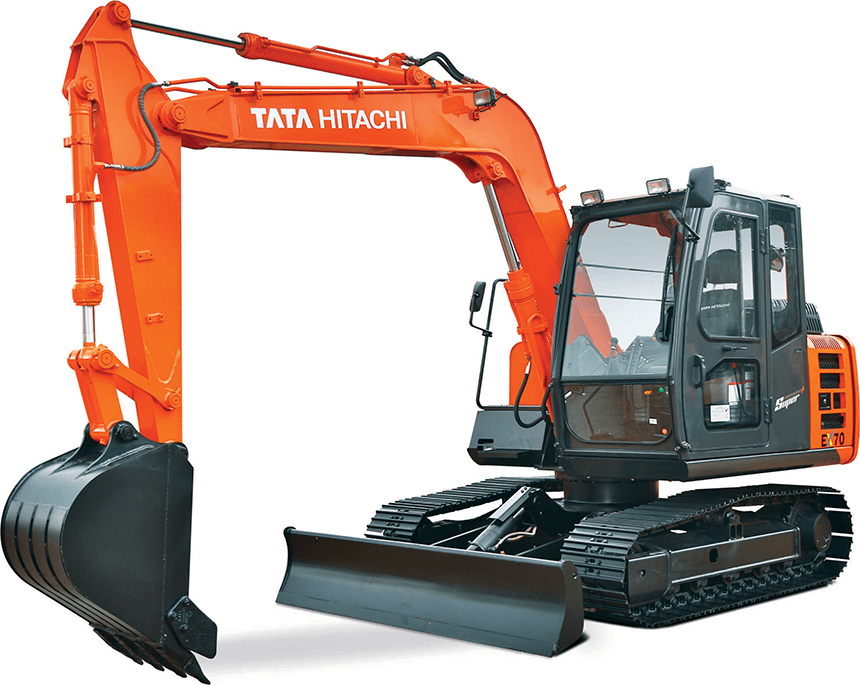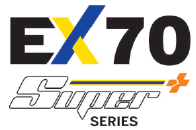 Tata Hitachi's EX 70 Super+ Series is a time tested, reliable, productive hydraulic excavator that operates proficiently in tight spaces while minimizing the operational costs.
FEATURES
SUPERIOR HYDRAULICS
Hitachi's Optimum Hydraulic System allows for easy, smooth and swift combined operations which translate into superior machine performance
Advanced features such as the Fuel Saving Pump System enables superior performance in inching operations thereby eliminating losses.
Hitachi's original pilot circuit, with shockless-regulator, enables responsive and precise control.
UNPARALLELED VERSATILITY
The EX70 Super+ Series, a result of Hitachi's world class design and R&D capability displays unparalleled versatility in its compatibility with a wide range of attachments tailor made to match the Indian operating conditions.
A Spare Spool for special attachments is supplied as a part of standard equipment.
Standard Variant
H Variant
POWER OPTIMIZATION
EX70 Super+ Series is powered by reliable & fuel efficient Tata 497 NA engine delivering 55 PS @2000 rpm.
Power Mode: Selection feature makes optimum use of engine power by sensing the changes in the engine speed that occur with each new load.
Auto Idle & Auto Declaration: Features provide an increased saving in fuel thereby lowering operational costs.
EP Mode: Reduced engine speed for light duty operation for fuel savings, without compromising on production.
HP Mode: Higher engine power to increase productivity for quicker completion of the job.
EFFICIENCY BOOSTERS
Ergonomically designed cabin with superior visibility
Reduced engine hood height
Improved aesthetics
Hydraulics for cab mounting
Ergonomically designed operator seat with weight adjustment
New control levers and display monitor
FM, USB enabled media player with speakers
Fan and LED Light in cabin
Mobile charger port
Dial type throttle control
RETURN ON INVESTMENT
EX 70 Super+ Series, with an installed base of approximately 10,000 machines working in a wide variety of applications in various geographies across India, has been commanding the highest resale value in its class.
Auto idle, auto declaration and mode selection result in fuel saving thereby lowering operational costs.
2,500 Hrs hydraulic oil change interval reduces the operation cost of the EX 70 Super+ Series.
The superior design of the EX 70 Super+ Series ensures ease in serviceability thereby leading downtime for maintenance resulting in higher profits for customers.
Disclaimer:
These specifications and features are subject to change without prior notice . The machine depicted may vary from the actual machine. Please contact our nearest office for latest specifications.
Accessories shown here are not part of the standard equipment. Performance of the machine may vary with site and operating conditions encountered.