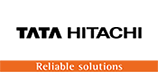 ZAXIS 400MTH
OVERVIEW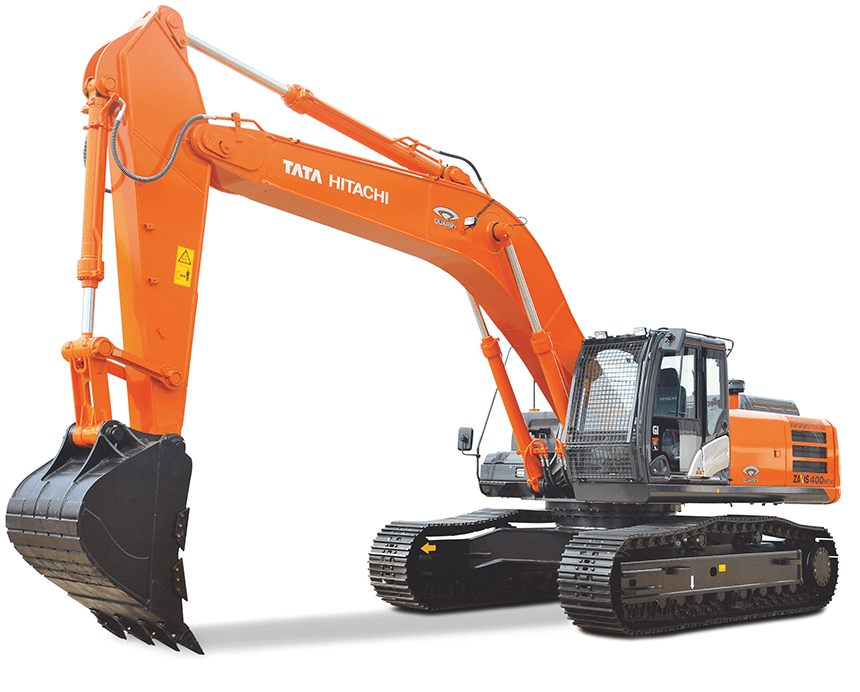 The ZAXIS 400MTH comes with a rugged engine and the most efficient GI hydraulic aggregate offers a compelling proposition for applications on the toughest strata. It's a revolutionary machine with a sturdy upper structure and the iconic MTH (Mighty Track – Heavy Duty Version) undercarriage. This feature packed machine gives you raw power as well as intelligent savings to control operating costs.
FEATURES
TATA HITACHI SUPPORT CHAIN
Easy Access to on-site machines through the internet with Global e-service
Monitor your machines closely with ConSite
Superior parts and service networks help you to improve performance and to reduce downtime
MORE PRODUCTION WITH LESS FUEL
10% Reduction in fuel consumption
More fuel reduction in the ECO MODE
Swift front movements with HIOS* III hydraulics
Powerful lifting operation
Boosted swing torque
Enhanced power boost
Easy to use attachments
SIMPLIFIED MAINTENANCE
Dust-proof indoor net
Grouped remote inspection points
Electric fuel refilling pump
Low lifecycle costs
ENHANCED OPERATOR COMFORT
Comfortable Operating Environment
Comfort-Designed Operator Seat
Robust and ergonomically designed Cab
The robust cab protects the operator from falling objects. The pilot control shut-off lever is provided with a neutral engine start system that permits engine starting only when the pilot control shut-off lever is in Lock Position.
DURABLE, RELIABLE ENGINE
This engine has proven its worth with impressive durability at countless tough job sites around the world.
The engine has a rugged design with direct fuel injection system, most suitable for Indian conditions. The engine complies with EU Stage II and US EPA Tier 2 emissions regulations.
The engine is also known for its smooth power delivery, reliable performance, great life and high maintainability.
REINFORCED FRONT ATTACHMENT (BOOM / ARM)
The boom top and bottom are strengthened using high tensile steel.The boom and arm joints incorporate steel bushings to enhance durability. Steel plates of higher size and thickness are used in the arm to make it stronger and more rigid.
Special flange type arm bucket bushes ensure that there is no direct rubbing of arm and bucket bushes, thereby increasing the life of pins and bushes substantially.
A reinforced resin thrust plate, mounted on the bucket pin, helps reduce wear noise.
Arm cylinder and boom cylinders (rod extend ends) cushion shocks at stroke end to cut noise and extend service life. Joint pins at the front attachment are tightly fit to reduce jolt & sound.
45 TON CLASS UNDERCARRIAGE
This undercarriage delivers unmatched ruggedness and exceptional performance. While, its integrated track adjusters increase durability and absorb impacts to crawlers.
Disclaimer:
These specifications and features are subject to change without prior notice . The machine depicted may vary from the actual machine. Please contact our nearest office for latest specifications.
Accessories shown here are not part of the standard equipment. Performance of the machine may vary with site and operating conditions encountered.