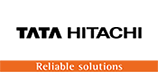 EX 215LC-SLR
OVERVIEW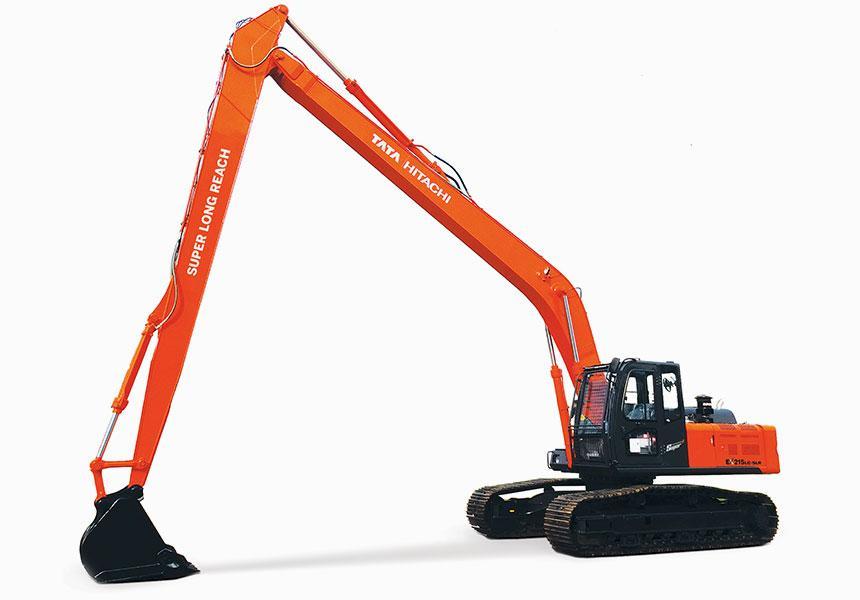 The demand for customized and special machines is growing in the Indian market. The super long reach machines are among some very popular requirements. In line with this trend, Tata Hitachi has designed and developed its very own SUPER LONG REACH front attachment on its most popular 20 Ton excavator platform to create the new Super+ Series model EX 215LC-SLR.
EX 215LC-SLR has been engineered to perform in various applications including water body cleaning and dredging, agri well digging and construction applications like metro work etc.
FEATURES
Superior Hydraulics
Cross sensing summation system
Fuel saving pump system
Original pilot circuit
Boom and Arm regeneration, holding valves
Slow return valves for controlled boom and arm operations
Unparalleled Versatility
Port bulk material re-handling
Construction works
Salt pans and fly ash handling
Well digging and pond excavation
Power Optimization
Powered by reliable and fuel efficient Cummins 6BT5.9C engine
Auto Idle and Auto Deceleration (Original Tata Hitachi technology)
Stepper motor based precise engine speed control; Dial type throttle
Mode selection feature [EP mode, HP mode]
Efficiency Boosters
Most comfortable heavy duty suspension seat in its class with dual tone fabric
Ergonomic roomy cabin with single radius A Pillar and handrail
New and improved audio player (USB + FM)
Heat reflective coating on cabin top
Return on Investment
Highest resale value
Lower operating cost
Best in class fuel efficiency
Wide spread dealer network for easy availability of spare parts
Disclaimer:
These specifications and features are subject to change without prior notice . The machine depicted may vary from the actual machine. Please contact our nearest office for latest specifications.
Accessories shown here are not part of the standard equipment. Performance of the machine may vary with site and operating conditions encountered.