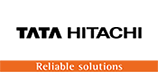 Certified Used Equipment and Rentals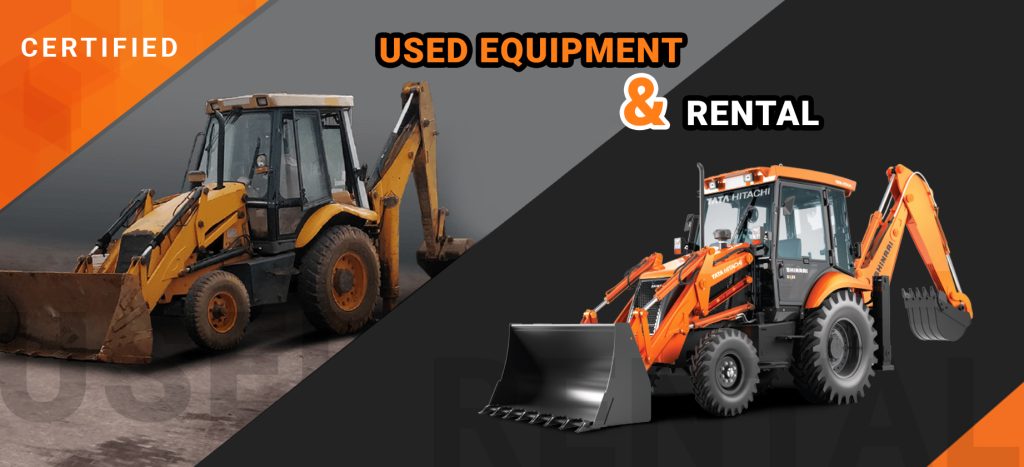 Tata Hitachi Used Equipment is a certified used equipment program established to supply customers with reliable and high Quality certified machines from Tata Hitachi Dharwad and Kharagpur set up and selected certified Dealerships. The used equipment industry revolves around our commitment to excellence. Together to make customer outreach easier. A pledge supported by a nationwide network of Authorized Dealerships that promises a strong support network. Through the Tata Hitachi customers can Buy, Sell, or Exchange used equipment.
In this business, we purchase construction equipment (excavators, wheel loaders, and backhoe loaders) from the market and exchange it with a new Tata Hitachi unit. These machines brought back from the market are refurbished at our set up and selected approved d Dealer Workshops with Parts & technical support from us. Refurbished machine sold as a "Certified Used" machine with Tata Hitachi Certification, Warranty and, free services.
The Certified Used Machine is programmed into the following series:
Tata Hitachi Value Plus and Tata Hitachi Premium Used.
Why choose our Certified Used Machine?
Our focus on quality is at the heart of the Used Equipment business. At Tata Hitachi, we do not compromise our machine's performance, durability, and reliability.
At Tata Hitachi, each piece of used equipment is evaluated through a comprehensive 64 – checkpoint performance and checked by Tata Hitachi Engineers. All these machines are closely inspected.
These machines are then given Tata Hitachi Premium Used Certification or Tata Hitachi Value Plus Certification.
Our machines are backed up with Tata Hitachi's limited warranty available across PAN India.
We also offer up to three free services anywhere in India and command a high resale price for these machines.
It isn't easy to get a good financing option for Used machines, but at Tata Hitachi, we make it easier. All machines under the Certified Used Machine can avail of easy finance options.
Tata Hitachi Rentals
Tata Hitachi focuses on providing customers with the finest solutions depending on criteria such as the scope and duration of construction projects. We keep rental equipment in such a manner that it can fully exhibit its capability at any moment, from construction machinery such as hydraulic excavators to the items needed to proceed with ICT construction. As a result, clients have given the service excellent ratings. At Tata Hitachi, we charge for the rental services monthly/ project basis. We also provide our clients with the benefit of changing location under our rental services. The unique part of our rental service is the maintenance of the machine, which is fully managed by our specialized team.
Hitachi Construction Machinery Group offers rental solutions under the Premium Rental brand globally and REC brand in Japan as a rental business providing solutions to customer issues.
Premium Rental is the construction machinery rental brand accredited by Hitachi Construction Machinery. After passing certain standards set forth by Hitachi Construction Machinery Group and authorized dealers of new machinery, maintain rental assets and provide customers with carefully maintained machinery directly and/or indirectly. Under this Premium Rental, we offer our customers brand new machines with specialized services. For the Premium Rental services, we charge on an hourly basis. Hitachi Premium Rental equipment provides you with the high levels of reliability, quality, and service you'd expect from the Hitachi brand, as well as more flexibility to suit your business's changing needs.
Why Choose our Rental Service?
All machines are new or less than 5 years of age with high reliability.
All maintenance and services are done by Tata Hitachi/ dealers trained service engineers.
At Tata Hitachi, we also offer trained company-certified Operators under our Premium Rental Service.
We also provide call center service to report any machine breakdown with a quick response time due to our large coverage of pan India.
All machines are equipped with Telematics to provide live operation data and fault alarms.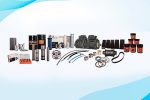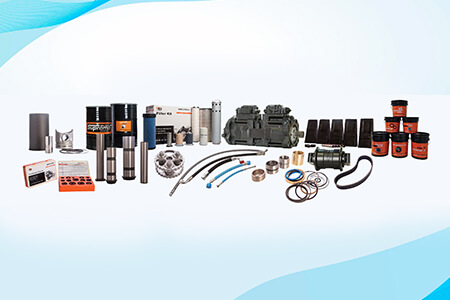 ←

Previous Article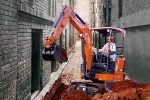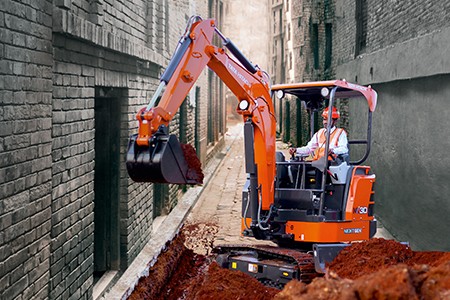 Next Article

→
Recent Articles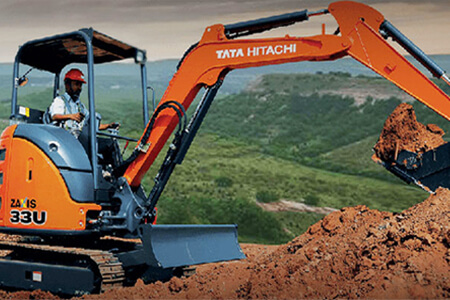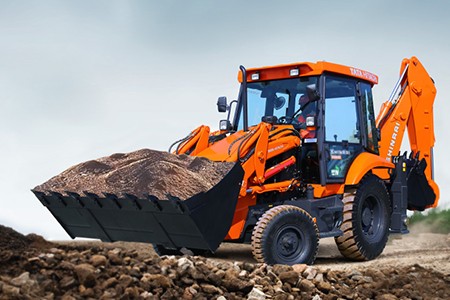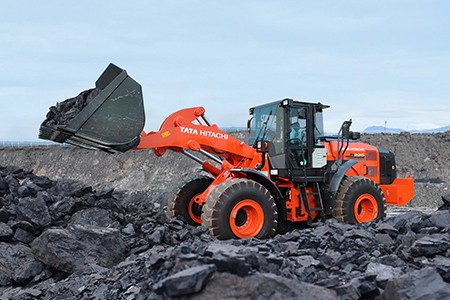 Related Articles