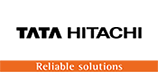 EX 3600-6
OVERVIEW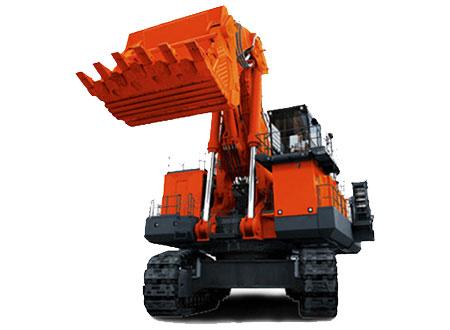 Known for its extraordinary performance and dependability, the EX 3600-6 also sets a new standard in simple operations, operator comfort and much more.
FEATURES
Powerful Single Engine
Ready for the task
Time proven twin Cummins diesel engine produces 1450 kW (1944 HP) for handling big jobs.
Emission Control Engine
Helping to protect our environment
Conforms to US EPA tier II emission regulations
Efficient E-P Control
Adjusts power output to the work being performed
Hitachi's computer-aided Engine-Pump control (E-P control) coaxes optimum efficiency from the engines and hydraulic pumps. This innovative system senses load demand and controls engine and pump output for maximum operating efficiency.
Large Bucket
Designed to enhance efficiency
The large bucket has been shaped specifically to enhance scooping and loading operations. Its sharp tilt angle helps boost operating efficiency.
Productivity
Boosting Auto-Leveling Mechanism – One-lever levelling control
This is another unique Hitachi function developed exclusively for more efficient levelling operations.
More than Durable
Just Plain Tough
Rigid box design resists bending and twisting forces
High-mounted compact travel motors and optional travel motor guard help to boost durability at rugged work sites
Center track frame provides more strength to this key area
Rugged track links – shoes include roller guides for extended service life
Constant correct track tension – nitrogen gas accumulators absorb abnormal track tension
Strategically positioned oil coolers – helps keep oil temperatures lower
Disclaimer:
These specifications and features are subject to change without prior notice . The machine depicted may vary from the actual machine. Please contact our nearest office for latest specifications.
Accessories shown here are not part of the standard equipment. Performance of the machine may vary with site and operating conditions encountered.