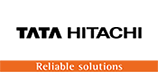 ZAXIS 670H
OVERVIEW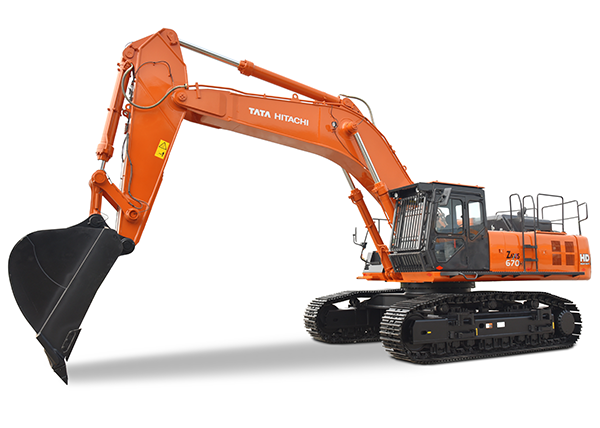 The all new ZAXIS 670H excavator embraces Tata Hitachi's latest advancements in design while performing consistently to meet the tough demands of the mining industry.
Engineered from the ground up to strike a balance between productivity and reliability, the ZAXIS 670H sets a new standard. Designed with precision, Tata Hitachi's meticulous craftmanship delivers robust and adaptable solution from all types of mining operations.
FEATURES
Rock solid front attachment
Built with the same heavy-duty boom and arm used in our conventional ZAXIS series standard models, this excavator boasts of increased strength to handle the continuous operations required in mining applications. With its adaptable bucket options, the ZAXIS 670H is perfect for both hard and soft strata applications
Environment friendly EPA tier II Engine
Introducing the powerful 295 kw (400ps) engine with its rugged design, direct fuel injection system and governor
Designed to tackle the toughest jobs at any mining site with ease, this engine boasts an impressive track record of durability at countless job sites around the world. Thanks to its simple yet effective cooling system, featuring a radiator and oil cooler, it provides smooth airflow for improved cooling efficiency.
EPA Tier II engine can power through any challenged with its impressive reliability and strength
Smart, safe and comfortable cabin
One Glance Monitor Panel conveniently provides all relevant information to operators and engineers. Digital and analogue display enables easier control and access to information. Switches and controls are ergonomically placed for the operator to control the machine with ease without fatigue, enabling them to work stress free for longer durations.
Enjoy your work
We believe that a comfortable and enjoyable workspace is key to maximizing productivity and comfort. To enhance operator experience, the ZAXIS 670H is equipped with a powerful AM/FM stereo radio and a USB port, allowing ease of playing your favourite music while working. The new music system also comes equipped with latest bluetooth connectivity, making it easier to stay focused and productive
Disclaimer:
These specifications and features are subject to change without prior notice . The machine depicted may vary from the actual machine. Please contact our nearest office for latest specifications.
Accessories shown here are not part of the standard equipment. Performance of the machine may vary with site and operating conditions encountered.