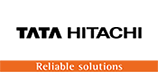 EX 1200V
OVERVIEW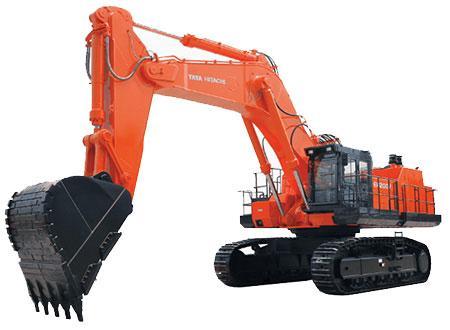 Mining Excavator EX1200V
The 'New Techno Giant'- Tata Hitachi's EX 1200V – has been designed for absolute safety, productivity, durability and comfort. Equipped with the latest technology, this machine promises higher productivity and tough performance to take on the excavating needs of today and tomorrow.
FEATURES
HIGHER PRODUCTION
More powerful engine
More powerful excavations
Auto idle and quick idle
Larger bucket
Combined front operations
Environment friendly
Heavy lifting function
STRONG ATTACHMENT
Rock bucket
Under plate protection
Reinforced pin section
Independently mounted oil cooler
DEVICES FOR SAFETY
Strong undercarriage
Rugged travel device
Track centre frame
UNCOMPROMISING SAFETY
Rugged pressurized cab with integrated head guard
Adjustable headlights and step light
Wide sidewalks and large handrails
Safety
COMFORT THAT ENHANCES PRODUCTIVITY
Large comfortable cab
Air conditioner
One glance instrument panel
Well positioned levers and switches
Boom mode selector
EASY MAINTENANCE REDUCES TOTAL LIFETIME COST
Easy inspection and maintenance
High cab
Auto grease lubricator
Longer filter life
Wide inspection doors
Disclaimer:
These specifications and features are subject to change without prior notice . The machine depicted may vary from the actual machine. Please contact our nearest office for latest specifications.
Accessories shown here are not part of the standard equipment. Performance of the machine may vary with site and operating conditions encountered.