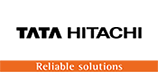 EX 130
OVERVIEW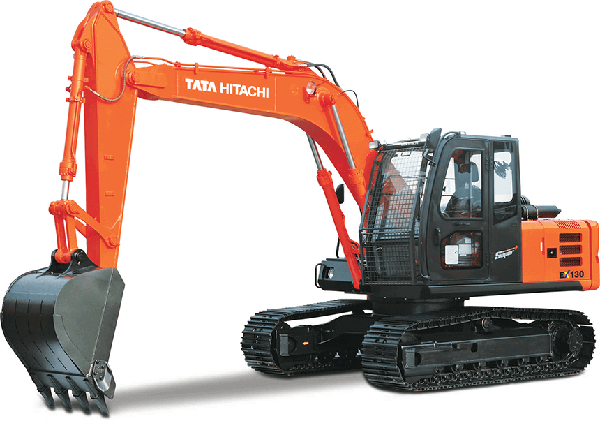 Tata Hitachi's EX 130 Super+ Series of hydraulic excavators are reliable and productive; available in various tailor made options and easily customizable for use with multiple attachments and accessories.
FEATURES
SUPERIOR HYDRAULICS
Hitachi's original Optimum Hydraulic System –
Benefit: Fast and smooth combined operations for higher performance. It features:
Cross sensing summation system
Fuel saving pump system
Original pilot circuit
Spare spool for attachments
Absolute type hydraulic filter
UNPARALLELED VERSATILITY
EX 130 Super+ Series comes in various tailor made options and is easily customizable for use with multiple other attachments and accessories
EX 130 Super+ Series is the only excavator in its class to come in a shovel version, suitable for tunnel / loading applications
EX 130 Super+ Series has options of factory fitted rock breaker piping kits with return line filter
POWER OPTIMIZATION
Auto idle and Auto Deceleration (Original Tata Hitachi Technology)
Dial type throttle; Stepper motor for precise engine control
Mode selection feature [EP mode, HP mode]
Default EP mode – engine starts in EP mode only reducing fuel consumption and protecting the engine
EFFICIENCY BOOSTERS
Most comfortable heavy duty suspension seat in its class with dual tone fabric
Ergonomic roomy cabin with single radius A Pillar and handrail
New and improved audio player (USB + FM)
Heat reflective coating on cabin top
New premium upholstered interiors
Sleek honeycomb mesh side doors for better airflow
RETURN ON INVESTMENT
High resale value
Low operating cost
Best in class fuel efficiency
Wide spread dealer network for easy availability of spare parts
Field diagnostic vehicle for quicker after sales support
Peace of mind through extended warranty*
Disclaimer:
These specifications and features are subject to change without prior notice . The machine depicted may vary from the actual machine. Please contact our nearest office for latest specifications.
Accessories shown here are not part of the standard equipment. Performance of the machine may vary with site and operating conditions encountered.