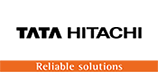 ZAXIS 220LC
OVERVIEW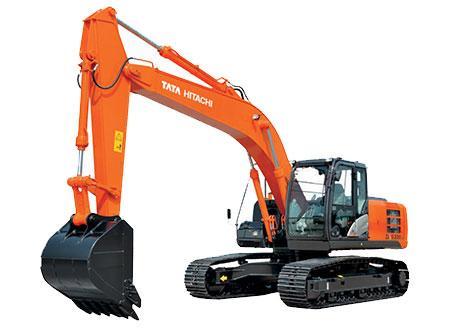 ZAXIS 220LC GI Series excavator is equipped with state-of-the-art Japanese technology. Suited for bulk excavation and quarry applications.
With a refined Isuzu engine, HIOSIII hydraulics, the excavator offers superior productivity, best in class fuel efficiency and enhanced operator comfort. With a rugged structure and stunning looks, this machine offers excellent value for money.
FEATURES
SUPERIOR PERFORMANCE AND FUEL EFFICIENT
Powerful lifting operation with enhanced power boost
Swift front movements with HIOS* III hydraulics
Enhanced boom recirculation system
Boosted swing torque
Enhanced power boost
Easy to use attachments
REMOTE FLEET MANAGEMENT
Remote Fleet Management with ConSite
Provides easy access to machine on the site, conveying operating information and log, including machine location, daily operating hours, fuel level, temperatures, pressures etc. Also issues alerts to ensure low downtime and guides on trouble shooting.
NO COMPROMISE ON OPERATOR COMFORT
Comfortable operating environment
Comfort-designed operator seat
Robust and ergonomically designed cab
SIMPLIFIED MAINTENANCE
Parallel arrangement of ROC, dustproof indoor net, grouped remote inspection points, long service intervals and electric fuel filling pump helps to simplify maintenance.
ROCK SOLID, DURABLE FRONT ATTACHMENT
Engineered for durability
Reinforced boom top and foot with high – tensile steel brackets
Joint pins are tightly fit to reduce jolt and sound
Arm bucket joint is protected by a WC thermal spray to reduce wear and jolt
New type steel bushings utilized on joint pins retain grease for longer greasing intervals
STRENGTHENED UNDERCARRIAGE
The X-Beam frame is made monolithically with fewer welds for higher rigidity and durability.
Track adjusters absorb impacts to crawlers. Front idlers and adjuster cylinders are integrated to increase durability.
Idler brackets and travel motor brackets are both thickened for added durability.
POWERFUL, RELIABLE ENGINE
This engine has a track record showing impressive durability at countless tough job sites around the world.
The engine – associated with a rugged design, a direct fuel injection system and an elaborate governor- goes green, and complies with EU Stage II and US EPA Tier 2 emissions regulations
The ample capacity of the intercooler and turbocharger help yield a whopping 170 PS (125 kW) output for higher production in shorter job schedule.
Features - Advantages - Benefits
Disclaimer:
These specifications and features are subject to change without prior notice . The machine depicted may vary from the actual machine. Please contact our nearest office for latest specifications.
Accessories shown here are not part of the standard equipment. Performance of the machine may vary with site and operating conditions encountered.