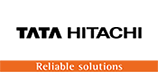 ZAXIS 140H
OVERVIEW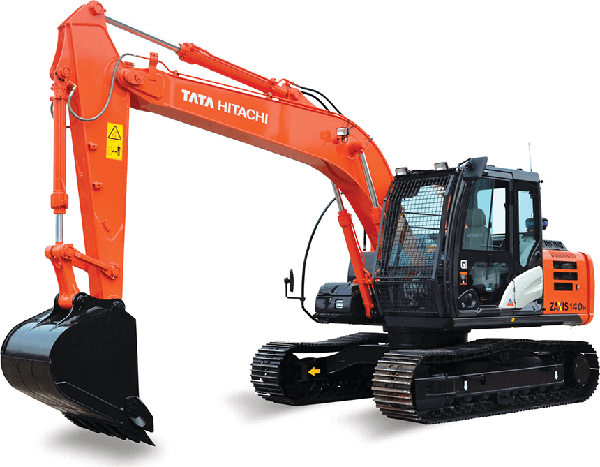 The all-new GI series ZAXIS 140H excavator provides impressive fuel economy, swift front movement and easy operations. Having improved fuel efficiency and productivity, the HIOS III hydraulic systems and engine control systems helps in reducing CO2 emissions as well.
FEATURES
More Production With Less Fuel
The new ZAXIS 140H is a fuel-thrifty excavator that can produce more with an improved fuel efficiency of around 16%, thanks to the HIOS III hydraulic system and engine control system and engine control system. Further the machine offers:
More fuel reduction in ECO mode
Swift front movements with HIOS III hydraulics
Rapid arm roll-in
Fast arm speed during boom lowering
Enhanced power boost
Powerful lifting operation
Arm cylinder and boom cylinders cushion shocks at stroke ends to cut noise and extend service life.
Remote Fleet Management with Global e-Service
Global e-service provides easy access to machine on site, conveying operating information and log, including machine location, daily operating hours, fuel level, temperatures, pressures and likes.
Monitor Machines Closely with Consite
ConSite is a consolidated solution service that links you to your machines on the construction site.
Designed for Comfort
The cabin offers exceptional comfort and confidence, with plenty of leg space and excellent visibility. The new compact console gives more leg space.
The new door pillar is shifted rearward by 70mm to widen entry space for easy access into the cabin.
The control panel and the control levers are arranged within easy reach of the operator.
AM/FM radio with two speakers are available for reducing work stress.
All designs focus on enhancing operator comfort and reducing his fatigue level.
Strengthened Undercarriage
The X-beam frame is made monolithically with fewer welds to enhance performance. Idler brackets and travel motor brackets are thickened for greater durability.
Durable, Reliable Engine
The Japanese engine used in this machine is known for its durability and reliability. The rugged design, fuel efficient engine has a direct fuel injection system and mechanical governor.
It is a green engine complying with the EU Stage II and IS EPA Tier 2 emission regulations.
The turbocharged engine generates a whopping 95PS (69.9kW) of output for higher production in a shorter job schedule.
Features - Advantages - Benefits
Disclaimer:
These specifications and features are subject to change without prior notice . The machine depicted may vary from the actual machine. Please contact our nearest office for latest specifications.
Accessories shown here are not part of the standard equipment. Performance of the machine may vary with site and operating conditions encountered.