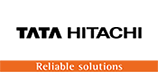 ZW 550
OVERVIEW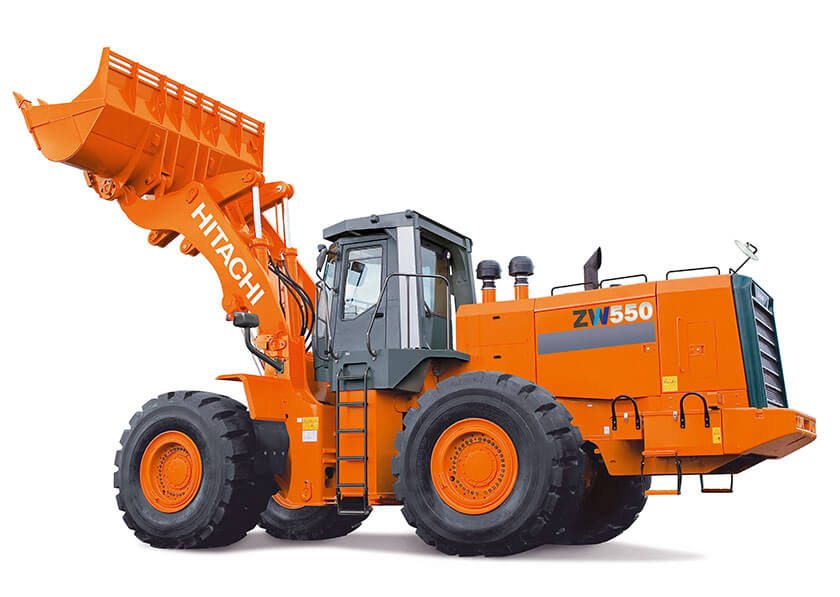 The new ZW 550 is a high productivity and durable wheel loader with a new engine complying with EPA Tier III Emission Regulation, makes engine design simple, and permits economical maintenance. Its comfortable cab provides high visibility, single shift lever, fully adjustable suspension seat, auto-air conditioning/heating and more.
FEATURES
Top-Class Productivity
Computer-Controlled Engine – Essential operating data for efficient fault diagnosis and troubleshooting. Key engine data for quick, accurate analysis.
Hydraulic Cooling Fan – Hydraulic cooling fan speed varies with changes in operating temperatures to reduce noise and fuel consumption. Automatic reversible fan comes with a manual override that swings open for easy cleaning of radiators.
Load-Sensing Hydraulic Steering System – Enhanced steering force in the main hydraulic circuit resulting in full use of pump torque for higher job efficiency.
Improved Rimpull Control and Acceleration – The powertrain is designed for more efficient operation in various applications. Improved torque control and matching between engine and torque converter deliver higher performance.
Comfortable
High Visibility – Great visibility with inside and outside rear view mirrors. Easily replaceable front windshield. Shock and noise absorbing cab for operator comfort.
Outer ROPS/FOPS Optional – Outer ROPS/FOPS structure is adopted to protect the operator from injury in the case of an accident.
Full-Auto Air Conditioner/Heater – Automatically and thermostatically controlled AC & heater to enhance operator comfort.
Adjustable Steering Column – Tiltable and telescopic steering column to suit operator's build for comfortable positioning and operation.
Durable and Dependable
Strong Lift Arms and Bucket – Strong lift arms and linkage for high production during digging, loading and hauling. Big bucket breakout force and optimum bucket rollback bring for good load retention.
Extended Greasing Intervals of Universal Joints – Hermetically sealed joints to extend greasing intervals up to 12,000 Hours for simplified maintenance and increased durability.
Full Box-Section Track Frame – The track frame is box-section structured to resist twisting loads.
Wet Disc Parking Brake – The advanced wet disc parking brake is utilized for dependable braking.
Easy Access
Easy Access to Engine and Filters – Easy access to the engine and filters for efficient servicing and inspection. Filters and grease fittings are grouped for convenient replacement and lubrication.
Halogen Head Lights – Front and rear working lights are bright halogen lamps for safer night-shift operation.
Multi-Coat Painting Process – Advanced multi-coat painting process, consisting of electro-deposition (ED) primer, baked melamine alkyd finish coat and fluoric super protection coat for a durable and attractive finish with high resistance to corrosion and damage.
DT Connectors – Sealed Deutsch DT connectors are used throughout the electrical system to reduce corrosion and ensure positive connection.
Disclaimer:
These specifications and features are subject to change without prior notice . The machine depicted may vary from the actual machine. Please contact our nearest office for latest specifications.
Accessories shown here are not part of the standard equipment. Performance of the machine may vary with site and operating conditions encountered.