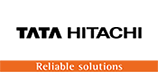 ZAXIS 33U
OVERVIEW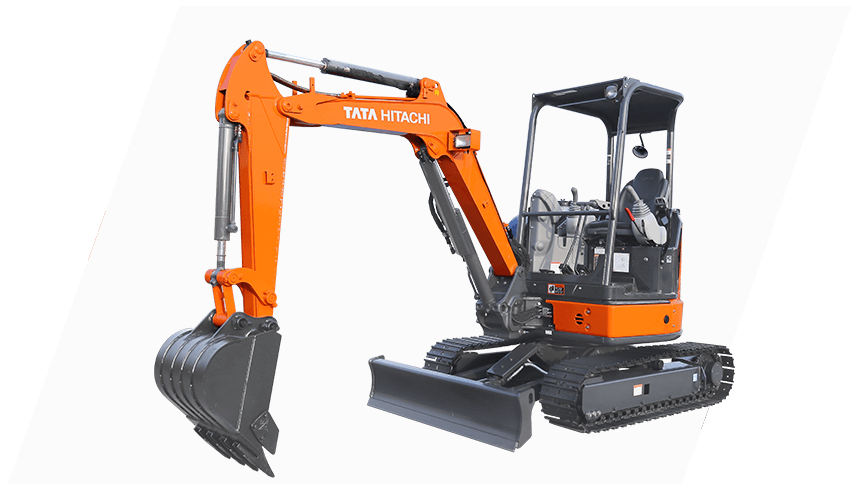 Compact and power packed, the ZAXIS 33U mini excavators are powered by Hitachi's hydraulics in a compact zero-tail form supported by a tough structure. It offers the latest technology from Hitachi and is designed for Indian needs. ZAXIS 33U assures superior performance, operator comfort, reliability leading to good operational economy.
FEATURES
OPERATOR COMFORT
Excellent Workability
Comfortable operator station to yield high production
STURDY UPPER STRUCTURE
The upper structure frame is reinforced with proven D-section skirts. The height of the D-section is increased to boost durability against obstacles.
DURABILITY
Technological prowess and stringent quality control
RUGGED BOX-SECTION BLADE
The blade is of box-section structure for higher ruggedness, and its stays have openings for easy flow-out of mud.
COMFORTABLE OPERATOR ENVIRONMENT
Hitachi cabs and canopies are known for operator comfort.
They are spacious with ample leg room.
The operator station is designed to minimise fatigue.
The console and seat are designed ergonomically, to maximise operator comfort.
The foot step is lowered for easy access. A host of features like armrests, drink holder and seat back box helps to enhance operator comfort.
STRONG FRONT ATTACHMENT
Front pins are joined with a tight fit to reduce jerk and noise significantly, thus enhancing durability. The pins are lubricated through HN bushings, having an abundant grease-retaining capacity, extending greasing intervals.
Main hoses are sheathed with hose protectors at the swing post. The bottom of the boom cylinder is protected with a V-shaped boom cylinder guard. The four-side reinforced arm is sturdy thereby for greater durability.
EASY-TO-CLEAN ROC
The radiator and oil cooler are arranged in parallel instead of conventional in-line arrangement, to promote easy, efficient cleaning and cooling. Their wavy fins can be easily cleaned by blowing air.
Dust-proof indoor nets provide for easy removal of debris and dirt. The split-type floor mat can be easily removed and its surface patterns allow for quick sweeping.
OPEN-WIDE COVERS FOR EASY MAINTENANCE
All covers are wide-opening for direct access to service points and improved serviceability. A cover adjacent to the radiator extends vertically for easy cleaning the radiator. The fuel refilling port is placed inside the cover to avoid dirt entry and fuel theft.
The new tank cover is lightweight and wide-opening for easy refueling.
SIMPLIFIED MAINTENANCE
SLOPED TRACK FRAME TOPS
Sloped track frame tops for easy mud removal
Track frame tops are sloped to let mud slide away, curbing mud packing.
Features - Advantages - Benefits
Disclaimer:
These specifications and features are subject to change without prior notice . The machine depicted may vary from the actual machine. Please contact our nearest office for latest specifications.
Accessories shown here are not part of the standard equipment. Performance of the machine may vary with site and operating conditions encountered.