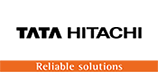 ZAXIS 23U
OVERVIEW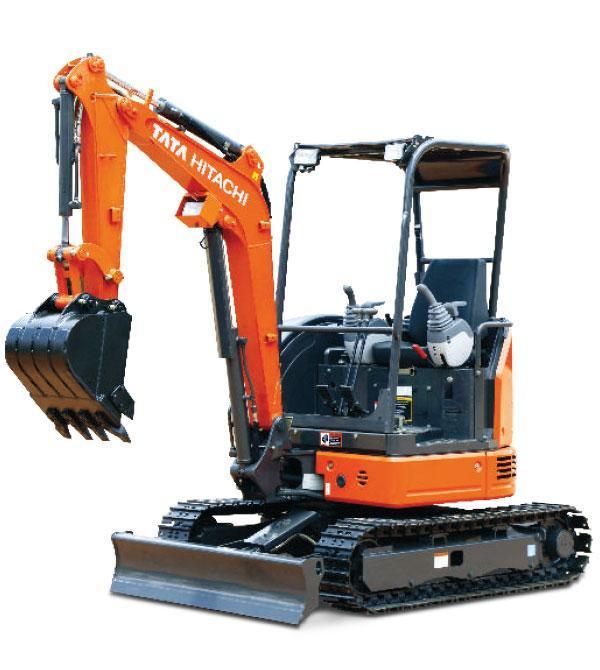 Ultra Short Tail Swing Machine
The design of the new ZAXIS mini excavator has evolved over time in keeping with changing customer expectations. The machine is a pleasure to operate and delivers superior performance. The latest introduction in this mini excavator segment – the new ZAXIS 23U – is a one stop solution for construction, infrastructure, agriculture and utility equipment needs of customers.
ZAXIS 23U is built to deliver high performance, high operator comfort and safety, and is easy to maintain. The engine and the hydraulic system efficiencies have been improved, emphasizing Tata Hitachi's focus on people, environment, machinery and workability.
The operating space has been carefully designed for operator comfort and safety.  The fully functional wide-open covers are aesthetic in looks. On opening, it enables the operator get a clear access to the wide maintenance area for improved serviceability.
ZAXIS 23U is a mini excavator designed to be used in a wide range of applications with ease. Tata Hitachi's high performance hydraulic pilot levers enhance the operational efficiency of this machine. ZAXIS 23U is extremely versatile and ably meets the needs of different customer sites.
FEATURES
COMPACT FORM
The new ZAXIS 23U hydraulic excavator comes with features, which enable the machine to work in extremely constrained spaces.
Compact form factor (Track width of 1450mm)
Zero Tail-swing feature
Boom swing feature
Also, this compact and versatile machine can be transported easily and efficiently on small carrier pickup vehicles.
SAFETY
Thoughtful features have been provided in the ZAXIS 23U, aimed at providing a safer work environment for operators.
4 pillar canopy with ROPS / TOPS / OPG (Top guard level 1)
Lock lever compulsory for engine start
Convenient footstep for climbing
OPERATOR COMFORT
ZAXIS 23U is designed to give a comfortable operating environment to the operator. Be it the comfortable seating or the ergonomic positioning of controls, ZAXIS 23U reduces fatigue and makes working more comfortable
Low noise engine
Comfortable seating
Ergonomically designed operator space
Easy access to cabin
Wrist rest
Foot rest
EXCELLENT PERFORMANCE
Hitachi's advanced hydraulic technology powers the ZAXIS 23U, taking the performance of the machine to benchmark levels.
Advanced hydraulics
Smooth pilot type levers for all operations
New wrist control lever
Convenient pedal for shifting second speed
EASY TO MAINTAIN
Wide opening covers and grouped inspection points help reduce strain on the operator and improves machine maintenance.
Wide open covers with dust guard
Ground level servicing of all major filters
Parallel ROC helps in better cooling efficiency
Vertical engine cover helps in carrying out maintenance in constrained space
Easy access to engine from rear and top
QUALITY AND DURABILITY
Durability is built into the design of ZAXIS 23U. The specially designed arm end houses the bucket cylinder hoses for protection.
Strong front-end attachment
Sturdy bucket
Boom cylinder cover
Hydraulic hose protectors and guards
Sturdy boom
Disclaimer:
These specifications and features are subject to change without prior notice . The machine depicted may vary from the actual machine. Please contact our nearest office for latest specifications.
Accessories shown here are not part of the standard equipment. Performance of the machine may vary with site and operating conditions encountered.