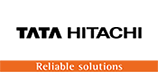 EX 200LC Tunnel Excavator
OVERVIEW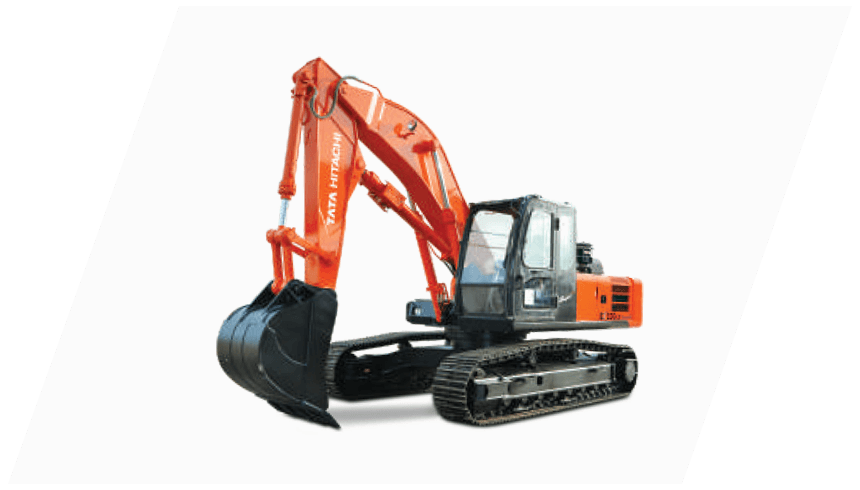 The EX 200LC Tunnel Excavator is a pioneering initiative from Tata Hitachi – the leader in hydraulic excavators in India – offering a customized solution for the tunnel excavation application.
Designed with a shorter boom, repositioned arm cylinder and reduced tail swing radius this machine to works safely and effectively within compact work environments. This versatile excavator comes with
in built protective measures such as a cyclonic pre-cleaner and an aluminium ROC which are extremely useful in keeping the engine and hydraulics safe in the dusty and confined situations associated with tunneling. The absolute type hydraulic filters ensure the hydraulics is safe. The most popular OHS – Optimum Hydraulic System – the original Hitachi technology, ensures smooth, fuel efficient and speedy combined operations.
FEATURES
Efficient Hydraulic System
The better and more reliable an excavator's hydraulics, the better and more efficiently it gets the job done at less cost. Optimum Hydraulic System gives high independence to each actuator for easy and smooth combined operations.
Fuel-Saving Pump System
In order to prevent energy loss in the hydraulic system, this pump system smoothly increases delivery flow of the hydraulic pumps in proportion to the control lever stroke minimising the delivery flow when the lever is in neutral. This excellent pump system gives superior performance in inching operations, eliminating loss.
Cross-Sensing Summation System
Tata Hitachi excavators have two variable displacement piston pumps interconnected, to detect mutual delivery pressure for 100% use of engine output resulting in higher working speeds of actuators and reduced energy loss.
Sturdy Attachments, Rugged Undercarriage
The EX200LC is equipped with reinforced front attachment and undercarriage, making it suitable for heavy-duty operations. Greater traction force, faster travel speeds, a rugged undercarriage with HD track and high ground clearance give it exceptional mobility. Track guards are provided as standard fitment. Reinforced track frame at idler locations is provided to suit granite and marble quarrying applications.
Disclaimer:
These specifications and features are subject to change without prior notice . The machine depicted may vary from the actual machine. Please contact our nearest office for latest specifications.
Accessories shown here are not part of the standard equipment. Performance of the machine may vary with site and operating conditions encountered.