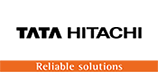 TL340H Prime
Tata Hitachi Launches its CEV-4 Compliant Wheel Loader, TL340H Prime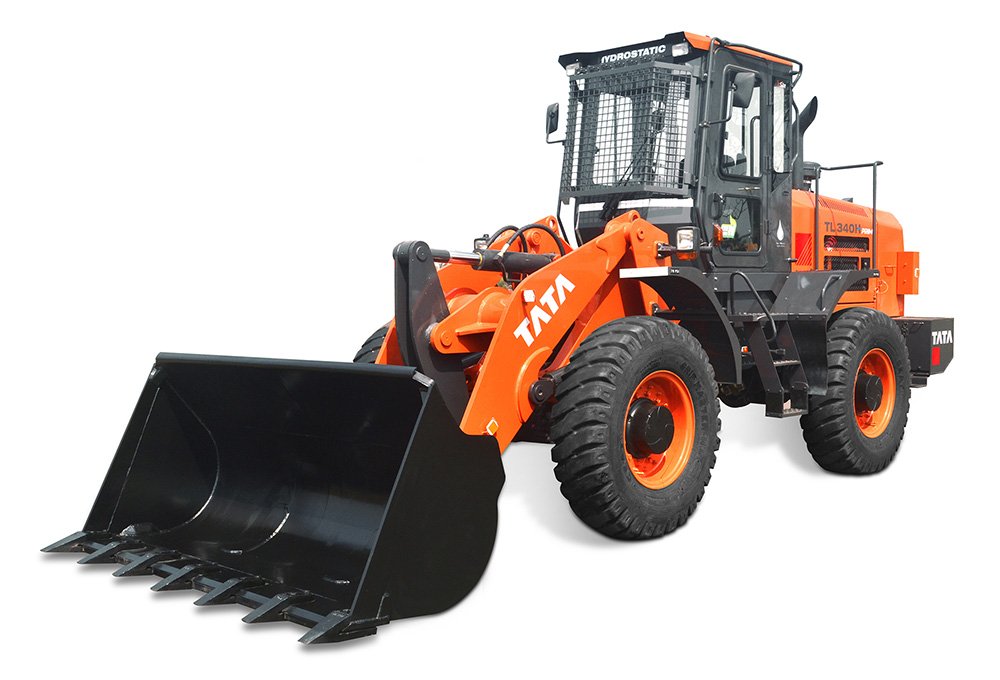 Highlights:
Promise of reliability, low cost of operation and higher profits
Only hydrostatic wheel loader produced in India
Optimal dump height and reach
Special attention to ergonomics and operator comfort, safety and convenience
In-Site, Tata Hitachi's telematics system, provides real time data – helps track utilisation and reduce downtime
Tata Hitachi's robust dealer and service network ensures faster, round-the-clock resolution
Bangalore, September 3, 2021: Tata Hitachi today launched TL340H Prime, its new CEV-4 (BS4) compliant wheel loader. The next generation wheel loader from the company promises reliability, low cost of operation and higher profits.
This latest offering helps in reducing fuel consumption by as much as 20% on the back of several factors. The first is Tata Hitachi's one-of-its-kind and widely recognised Hydrostatic technology, that uses hydraulic flow for forward and reverse movements. This is similar to the mechanism used in excavators, thereby eliminating the need for transmission. Further, a Variable Displacement pump optimises hydraulic oil flow based on the load. A reliable, sturdy and fuel efficient CEV-4 compliant four-cylinder Cummins engine powers the TL340H Prime.
In terms of productivity and loading efficiency, TL340H Prime offers an optimal dump height and reach. This helps in loading high-capacity trucks as well as loading material in the centre of the truck for better spread. Best-in-class ground clearance offered by this machine makes it an ideal choice for any site condition. The machine also comes equipped with an array of bucket options to handle a variety of material such as coal, limestone, iron ore and blue metal, among others.
Operator comfort, safety and convenience have always been hallmarks of Tata Hitachi's standards. In line with this, TL340H Prime comes with an ergonomically designed operator's cabin which is equipped with a new multicoloured digital cluster that displays a host of machine information. The cabin is well ventilated, illuminated and offers ample leg space and clear visibility. The cabin is also equipped with a new bucket type suspension seat which ensures that the operator is more productive and is able to operate the machine without any fatigue.
Equipped with standard front guard and compliant with Level-1 FOPS, the cabin is built to enhance operator safety. A new smooth pilot lever ensures non-stop production without operator fatigue. The powerful air conditioning provided ensures uniform cooling of the cabin. An adjustable steering column enhances operator comfort. The control panel is placed within easy reach of the operator. Work stress is also greatly reduced through a music system with FM radio and USB port.
TL340H Prime's driving experience is also unmatched due to its gearless drive, which is yet another benefit of the Hydrostatic technology that it comes equipped with. In addition, the hydraulic braking feature improves the machine's brake response. This helps the operator to confidently manoeuvre the machine. The inspection points of the machine are also conveniently located for easy maintenance and servicing.
TL340H Prime is equipped with Tata Hitachi's telematics system, InSite, that provides Live data on machine location, HMR, fuel level and machine utilization. InSite enables customers to remotely monitor and manage their machines, thereby reducing unnecessary downtime through pre-emptive and predictive maintenance. Customers can also get reports on machine usage, fleet status, service due alerts through InSite.
All of this is supported by Tata Hitachi's wide network of dealers, warehouses and a team of trained engineers, ensuring robust, round-the-clock support on spare parts and services.
"We at Tata Hitachi have always kept the customer first and foremost in all our endeavours. TL340H PRIME is an embodiment of this ethos of our customer-centricity," said Sandeep Singh, Managing Director, Tata Hitachi. "We have strived to ensure that the machine becomes a dependable partner for our customers in the most challenging of working conditions. TL340H Prime comes with the promise of reliability, low cost of operation and higher profits, thereby offering complete peace of mind to the customer. And this machine is also more environment friendly by virtue of being CEV-4 compliant," he added.