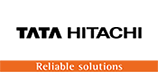 Tata Hitachi's Kharagpur plant rolls out its 10,000th machine
Tata Hitachi's Kharagpur plant rolls out its 10,000th machine
– Kharagpur, March 02, 2017
Tata Hitachi: a joint venture between Tata Motors Limited (40 %) and Hitachi Construction Machinery Company Limited (60 %)
Three plants at Jamshedpur – Jharkhand , Dharwad – Karnataka and Kharagpur – West Bengal
Product lineup encompassing a wide range of excavators: from 2T – 800T Excavators, 35T to 290T Rigid dump trucks, Wheel Loaders, Backhoe Loaders and Motor Graders
In a milestone event, Tata Hitachi's Kharagpur plant announced the roll out of its 1 0,000 th machine today. The machine, Z AXIS 470H, was handed over to Mr. V. Prabhakar Reddy of VPR Mining Infrastructure Private Limited – a leader and trend setter in the Indian mining industry, with many global ongoing projects and a big patron of Tata Hitachi.
The day also marked the rollout of the 10,001 st machine – the ZAXIS370GI excavator – which was handed over to Mr. Nilamani Panda of Balasore Alloys Limited.
Speaking on the occasion, Mr. Sandeep Singh, M anaging Director, Tata Hitachi said "We have been able to cross several milestones at Kharagpur. Handing over of the 10,000 th machine series is yet another achievement for us. I am extremely happy to be a part of this great event and thank my team for thei r unfailing commitment, dedication and hard work. I am confident that Kharagpur will script several such moments in future as well."
Taking delivery of the machine, Mr. V Prabhakar Reddy, said "I am happy to be here this afternoon to receive the 10,000 th machine. I would like to compliment Tata Hitachi for supporting us with timely service and availability of spare parts. Our relationship has come a long way and I am sure that with its traditional grit and resilience Tata Hitachi will scale new heights wit h superior products to achieve total customer satisfaction ".
Mr S. Nakajima , Director representing Hitachi Construction Machinery Co Ltd, Tokyo , said "With the economic growth and expansion of the market, our Kharagpur plant will play an integral role in meeting domestic demand and address export requirement as well".
The Tata Hitachi Kharagpur plant is a stellar example of world class manufacturing, state – of – the – art – technology and has been conferred with the TPM excellence award by the Japan Institute o f Plant Maintenance. This 250 acre plant is counted amongst the biggest construction m achinery manufacturing facilit ies w hich also has a unique mix of batch and mass production. The plant currently produces hydraulic excavators from 5 T to 40 T, wheel loade rs, motor graders, and dump trucks.
The Kharagpur plant has been spearheading skill development programs through its Operator Training School and has been addressing several social and community initiatives in and a round Kharagpur city.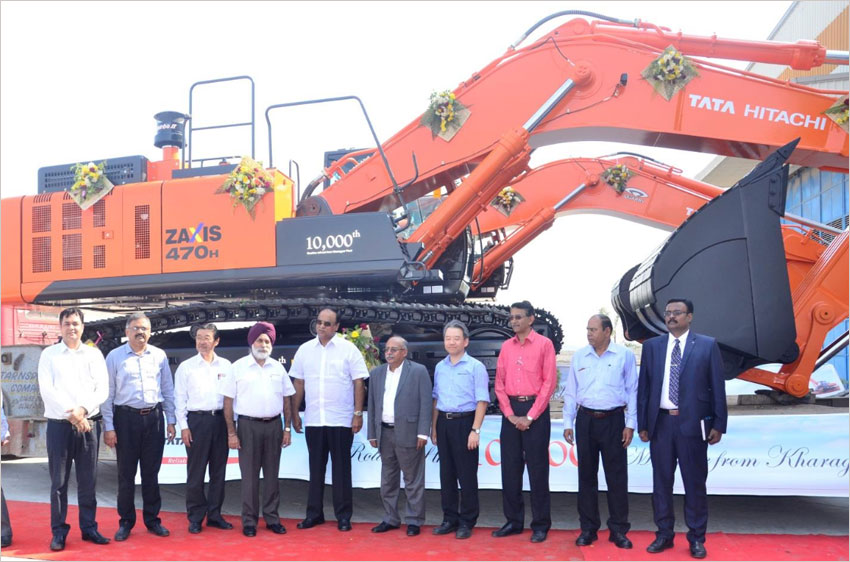 The 10,000 th machine being handed over to Mr V. Prabhakar Reddy of VPR Mining Infrastructure Private Limited