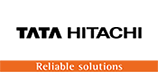 Tata Hitachi launches the ZX670H Mining Excavator that promises seamless performance and unparalleled productivity.
Tata Hitachi launches the ZX670H Mining Excavator that promises seamless performance and unparalleled productivity.
About Tata Hitachi: Tata Hitachi, one of India's leading construction machinery companies and the largest Hydraulic Excavator manufacturing company, is a joint venture between Tata Motors and Hitachi Construction Machinery (HCM). The partnership with HCM commenced in 1984 and is today one of the longest-standing JVs in the industry. The company has a manufacturing presence in Dharwad and Kharagpur and over 250 customer-facing touchpoints spread across the country.
Set up in 1961 as the Construction Equipment Business Unit of Tata Engineering and Locomotive Company (TELCO), today, the company boasts a diverse portfolio of Mini Excavators, Construction Excavators, Mining Excavators, Backhoe Loaders, Wheel Loaders, and Dump Trucks, apart from a wide range of Attachments, Parts, and expert Service solutions..
Tata Hitachi is a leader in providing world-class construction equipment to address India's Infrastructure and Mining needs.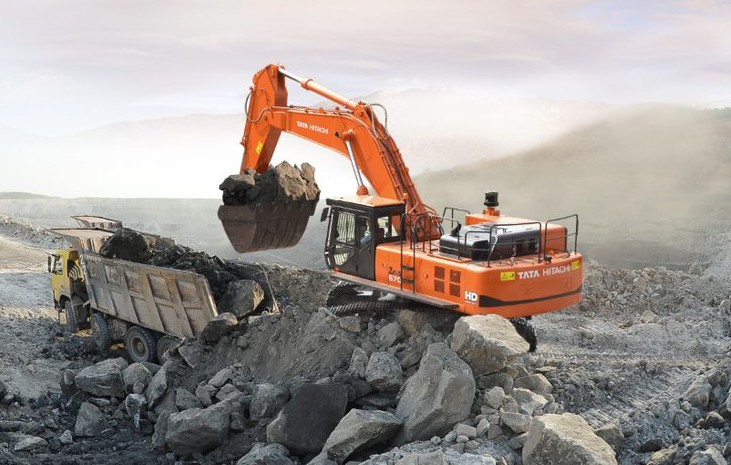 Kharagpur, March 20th, 2023: Tata Hitachi launched the all-new Mining Excavator ZX670H at the Kharagpur plant in the presence of customers. This made-in-India machine – is designed and manufactured to meet customer expectations of high durability, unmatched efficiency, easy maintenance, low operating cost, maximum safety, and comfort.
Tata Hitachi ZX670H is powered by an environment friendly EPA Tier II engine. The powerful 295 kW (400 PS) engine is designed to tackle the toughest jobs at any mining site with ease. ZX670H promises maximum efficiency with wide range of bucket options varying from 3.3 cum to 4.1 cum. These precisely matched buckets ensure optimal loading for haulers, leading to increased productivity for both the excavator and dumper.
Features like rock solid front attachment, improved undercarriage, reinforced boom and arm, DLC coated fuel injector, ensures the durability of ZX670H and allows the machine to withstand extended hours of work in tough and rugged working conditions.
The all-new ZX670H prioritizes safety over everything else. This machine has been designed and equipped with all the necessary safety features to ensure complete compliance with DGMS regulations. Also, ZX670H comes with an ISO standard FOPS (Falling Object, Protective Structure) cabin to ensure operator safety and has an integrated, overhead guard to help provide protection from falling objects. The safe and comfortable cabin is designed to reduce the operator's fatigue.
Mr. Sandeep Singh, Managing Director said, "Tata Hitachi's Mining range is bolstered with the launch of the all-new ZX670H Hydraulic Excavator. This is a made in India machine with proven Japanese technology. The best-in-class features ensures maximum durability and performance allowing ZX670H to tackle the toughest jobs at any mining site. With more than 20 years of experience in Full Maintenance Contract (FMC) support for all mining equipment, we are ready to support ZX670H across India for trouble free performance."
New ZX670H comes with ConSite (Telematics System) which provide all relevant information to customers. Tata Hitachi also provides customized service solution like Annual Maintenance Contract, Full Maintenance Contract and CAP contracts to match customer requirement for service and parts support.
In sum, ZX670H promises a seamless performance and unmatched productivity at tough mining job sites with its durable features.
For any further details, please visit our website www.tatahitachi.co.in/