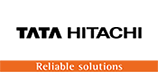 Tata Hitachi launches NX30, the Next Gen Mini Excavator
Tata Hitachi launches NX30, the Next Gen Mini Excavator Step ahead in your business with Tata Hitachi's Next Gen Excavators!
About Tata Hitachi: Tata Hitachi, one of India's leading construction machinery companies and largest Hydraulic Excavator company, is a joint venture between Tata Motors and Hitachi Construction Machinery (HCM). The partnership with HCM commenced in 1984 and is today one of the longest-standing JVs in the industry. The company has a manufacturing presence in Dharwad and Kharagpur and over 250 customer-facing touchpoints spread across the country.
Set up in 1961 as the Construction Equipment Business Unit of Tata Engineering and Locomotive Company (TELCO), today, the company boasts a diverse portfolio of Mini Excavators, Construction Excavators, Mining Excavators, Backhoe Loaders, Wheel Loaders, and Dump Trucks, apart from a wide range of Attachments, Parts, and expert Service solutions.
Tata Hitachi is a leader in providing world-class construction equipment to address India's Infrastructure and Mining needs.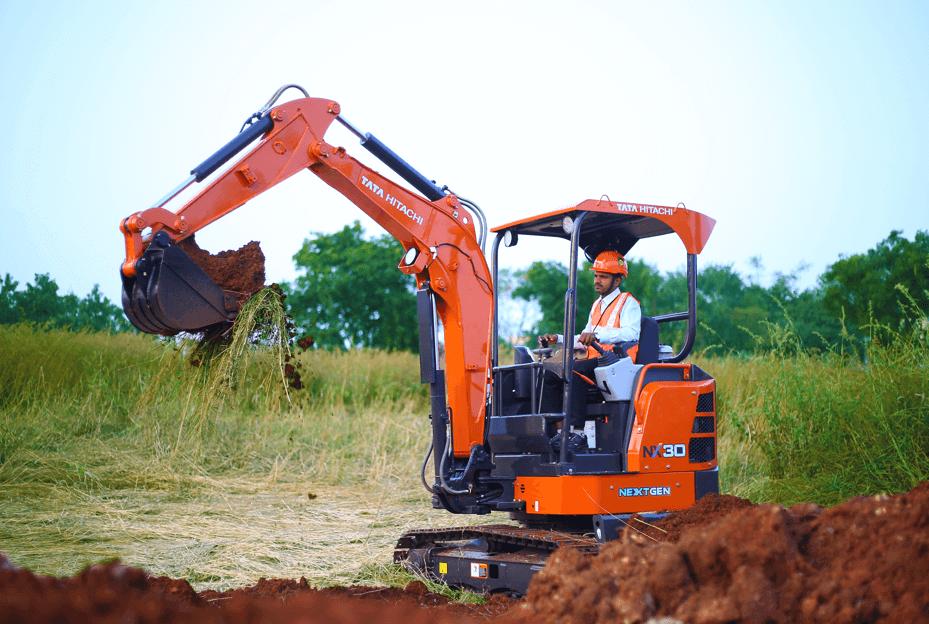 Dharwad (7th Dec 2022): Tata Hitachi today launched the all-new 3-Ton Mini Excavator NX30. This is a made-in-India machine – specially designed for Indian application conditions and manufactured to meet the "best of everything" customer expectations of better operating performance, low fuel consumption, easy maintenance, high reliability, comfort, and stunning aesthetics. This machine is in line with the organization's commitment to Atmanirbharta – a product, made in India for domestic as well as overseas markets.
The all-new Tata Hitachi NX30 is the first of the new NX series of hydraulic excavators, that marks the dawn of the next generation of excavators. The NX Series offers Next-generation performance, hydraulics, versatility, comfort, maintenance, and savings. The Next-Gen Mini Excavator NX30 has been designed to provide precision control, high productivity, high fuel efficiency, excellent operator comfort, high versatility, and unmatched return on investment.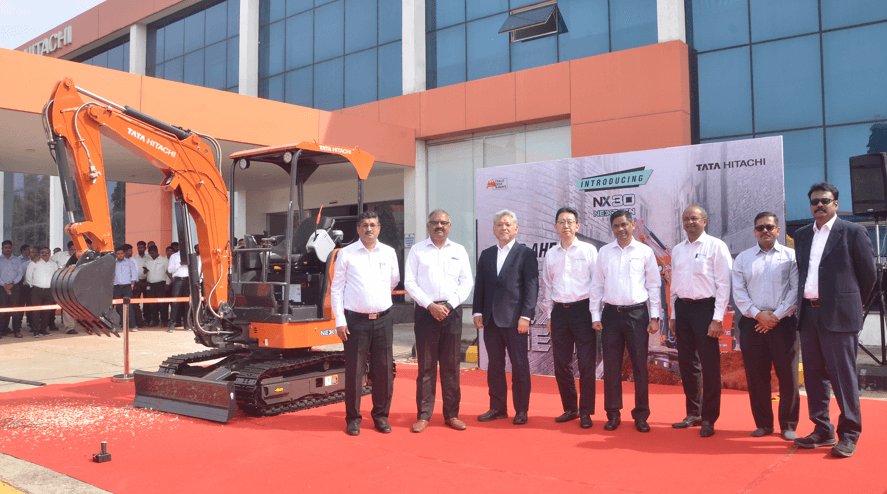 Tata Hitachi NX30 is powered by a powerful, fuel-efficient, and productive Yanmar engine and comes with a wide range of bucket options to ensure best-in-class performance. The new NX series excavators come with the next-generation Hydraulic system, which incorporates the latest in hydraulic technology. Powered by the Quadra Flow Hydraulic System, a patent-pending, multifunctional hydraulic system, the NX30 delivers power and speed as per the demands of the application and promises best-in-class fuel efficiency while doing the same.
NX30 is loaded with Next Gen features that provide all-around visibility, a comfortable suspension seat, and an ergonomic workstation. All this ensures best-in-class operator comfort minimizing fatigue and maximizing productivity. The machine is easily customizable and versatile as it can work with a range of attachments. Also, it can be easily transported on a small truck or pickup vehicle.
Mr. Toshiki Onishi, Director (Sales, Marketing, and Customer Support) said, "Tata Hitachi's Next Gen Excavators offer a perfect combination of Next Gen performance with lower operating cost. Mini Excavators is the fastest growing market segment in India today, and we are excited to announce the launch of NX30, a made-in-India machine backed by proven Japanese technology. With this, we have strengthened our portfolio of Mini Excavators and reinforced our capabilities to deliver class-leading Next Gen machines to meet the evolving demands of the Mini Excavator market in India."
Customer peace of mind is ensured with Tata Hitachi's Genuine Spare Parts, strategically located warehouses, and Field Diagnostic Vehicles for quicker after-sales support.
In sum, NX30 helps customers stay ahead in their business with its power and promise of its performance, fuel efficiency, and savings.