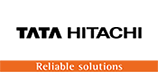 Tata Hitachi displays its innovative and future-ready machines and solutions at bauma CONEXPO INDIA 2023
Tata Hitachi displays its innovative and future-ready machines and solutions at bauma CONEXPO INDIA 2023
About Tata Hitachi: Tata Hitachi, one of India's leading construction machinery companies and largest Hydraulic Excavator company, is a joint venture between Tata Motors and Hitachi Construction Machinery (HCM). The partnership with HCM commenced in 1984 and is today one of the longest-standing JVs in the industry. The company has a manufacturing presence in Dharwad and Kharagpur and over 250 customer-facing touchpoints spread across the country.
Set up in 1961 as the Construction Equipment Business Unit of Tata Engineering and Locomotive Company (TELCO), today, the company boasts a diverse portfolio of Mini Excavators, Construction Excavators, Mining Excavators, Backhoe Loaders, Wheel Loaders, and Dump Trucks, apart from a wide range of Attachments, Parts, and expert Service solutions.
Tata Hitachi is a leader in providing world-class construction equipment to address India's Infrastructure and Mining needs.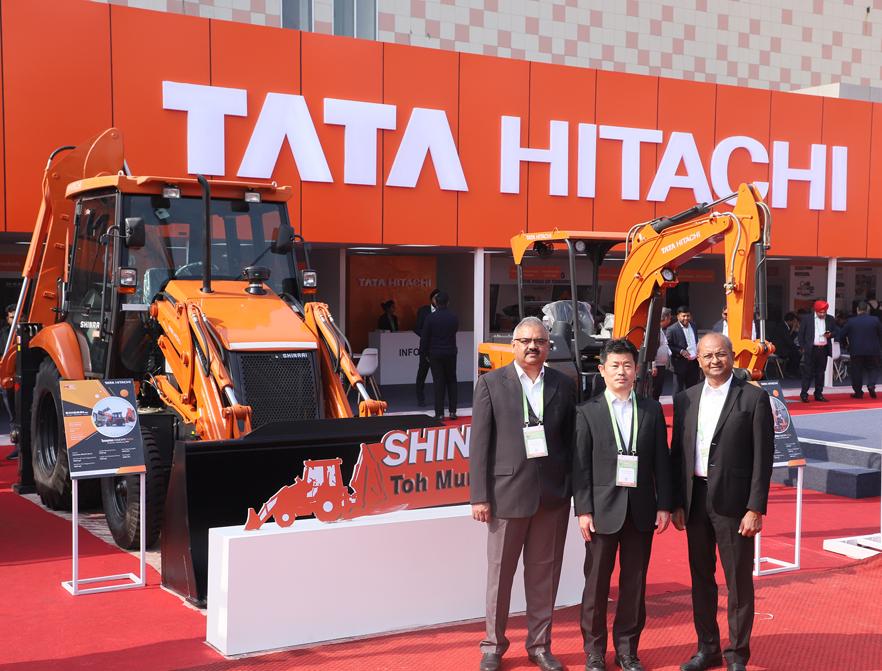 Noida, January 31st, 2023: Tata Hitachi, a leading provider of construction and mining equipment, is participating in bauma CONEXPO INDIA 2023. For the first time, the authorized dealers of Tata Hitachi's northern region are co-exhibiting at bauma CONEXPO alongside Tata Hitachi.
Tata Hitachi is showcasing its latest equipment, attachments, and innovative solutions, including the all-new 5 Ton indigenous Wheel Loader model ZW225, the most reliable Backhoe Loader SHINRAI PRO and the new Hydraulic Excavator EX200 INFRA, among other Excavator models. Also on display are attachments like Drum cutter model KDC45, Miller Quick Coupler Range 6, Rock breaker Sandvik BR2577i, and Block handling bucket. Also, on display is NX30, the NEXTGEN Mini Excavator which is being launched in a phased manner.
The machines displayed by Tata Hitachi feature cutting-edge telematics solutions, ConSite and InSite. These advanced technologies help improve machine productivity and efficiency on job sites.
"We are excited to participate in bauma CONEXPO INDIA 2023 and showcase our latest equipment and technologies. Our people, processes, and products are deeply rooted in our customer-centric philosophy. It is this ethos that enables us to better serve the customer as a trusted partner and one-stop solution provider. We believe that this exhibition will provide an excellent platform for us to connect with customers and partners, and to demonstrate the capabilities of our products and services. It also gives us an opportunity to reinforce our avowed commitment towards the larger goal of nation-building" says Mr. Sandeep Singh, Managing Director, Tata Hitachi.
For any further details, please visit our website www.tatahitachi.co.in/